Published 27/02/2015
The mass media is the most powerful opinion-former of all time. But is it doing enough when it comes to our broken food system, where its loud and leading voices could be a vehicle for lasting change? Here, we explore a much-debated question.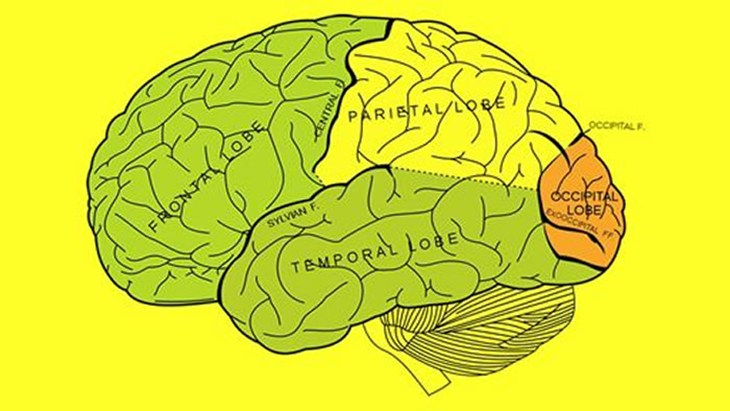 Viewpoints differ on the role the media should play in society. Some say it should merely hold a mirror up to reality, presenting both sides of a balanced argument. Others say the opposite: that it should seek to shape society for the better. The reality, of course, is that the entire publishing process – from writing and editing content to the way it's selected and the time it's released – has an element (if not a spade-load) of subjectivity.
But this incredible influencing potential begs an important question: could – and should – media reporting be doing more to shape food attitudes and encourage buying behaviours for the better, by taking a firm stance on the food and farming debate? To answer this question, we need to look at some examples of food coverage in the media.
The shock factor
It's no secret that journalists and broadcasters have noses for food scandals, devoting countless column inches and endless airtime to the most provocative stories. Take 2013's horsemeat saga, for example. The debacle, splashed across screens and front pages month in, month out, became part of the anxious collective mind-set. Everyone knew about it, most people were outraged by it and – for a limited time, at least – it made many people think about the food that they buy.
More recently, the unbelievable news that milk is cheaper than bottled water dominated the headlines, galvanising a tidal wave of public opinion on the need for fairer food and farming. Then there's our critically acclaimed book, Farmageddon, which lifts the lid on the atrocities of the industrial-meat industry. The bestseller has received a huge amount of coverage since its publication at the beginning of last year, with media big-hitters singing its informative, compelling, shocking praises (as the following graphic shows).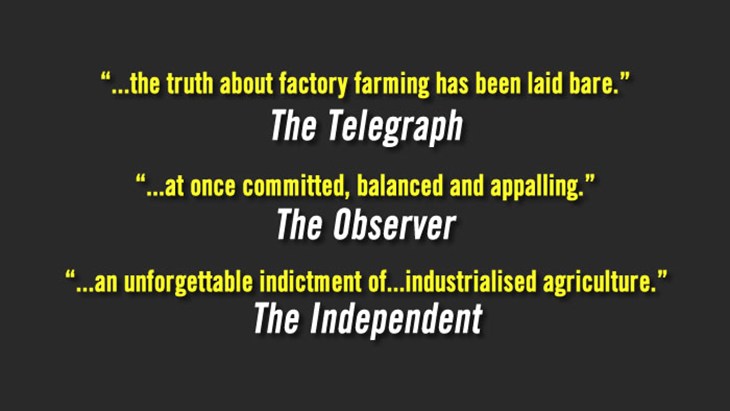 And all this publicity is working – now in its seventh print run, the book has flown off the shelves, and, crucially, is getting people talking about the sorry state of our defective, unsustainable food system.
Going mainstream
But these media milestones are relatively few and far between, given the scale of the planet's food and farming crisis, and they deliver only the most appalling news. Surely our flawed food system, in all its many forms, sensational or not, needs much more regular media attention to bring it into the mainstream?
To answer this question, let's first look at media representations of that other great global crisis of our time – climate change, a problem to which intensive farming undoubtedly contributes. Climate change wasn't always a mainstream media subject, though that's what it's become. In fact, it has taken years for the issue to be taken seriously, to gather momentum and to become the subject of heated media – and household – discussions.
The climate-change story
So how did a one-time fringe issue end up having so much clout? The gravity of the subject, of course, and the passing of time. But also a sequence of shocking media milestones that brought it firmly into the limelight, from the climate-change email controversy (also known as the "ClimateGate affair") at the University of East Anglia to Al Gore's Academy Award-winning documentary, An Inconvenient Truth.
The thread of the climate-change story has been woven throughout every channel of the media; it's become a soap opera, with heroes and villains, achievements and failures. It's a narrative upon which our futures depend, and its media fame is largely down to the huge relevance it bears to all our lives and the almost unbearable sense of jeopardy it carries.
We must hold out hope that the food and farming debate will follow a similar trajectory. Like climate change, it's a ticking time bomb given the dire consequences for our health, our livelihoods and our environment (as well as for animals, for course).
The mighty media
There can be little doubt about the media's limitless "brainprint" – its ability to increase our knowledge and alter our values, often without us even realising it. What we hear, read, watch and share influences us at the very deepest level.
These days, businesses work hard to demonstrate their positive impact on the world through social-responsibility strategies, and media companies are no exception. But, as we've seen, the media can go even further than other sectors – its extraordinary "brainprint" equips it perfectly to expose the truth about "cheap" meat and to shape public attitudes and behaviours so that we can fix our broken food system. Let's hope the subject really begins to gather pace in the coming weeks, months and years, with the sort of coverage we've seen for Farmageddon becoming commonplace.
As a final aside, we should just say that Farmageddon's commissioning editor, Bill Swainson, also commissioned the book of An Inconvenient Truth – and here at Compassion, we're doing all we can to ensure that Farmageddon revolutionises our understanding of food in the same way that An Inconvenient Truth revolutionised the climate-change debate.
What do you think about this story? Let us know your thoughts on Twitter or Facebook.
Help us avert farmageddon!
Submit your email address to allow Compassion in World Farming to send you urgent campaign actions and news (you can unsubscribe at any time).