Published 05/11/2015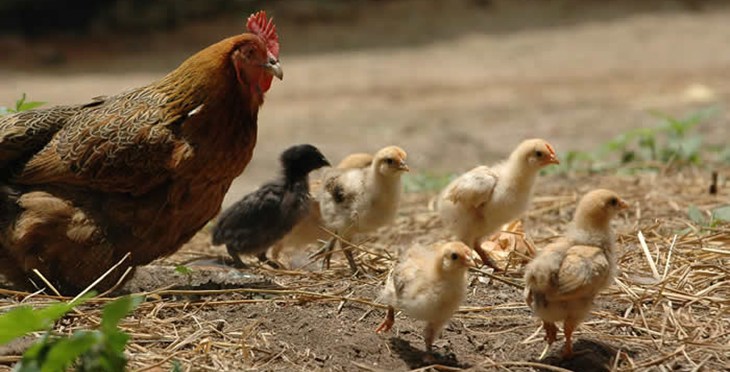 Germany is leading the way in farm animal welfare by becoming the first country to ban chick maceration and the third to end the use of cages within the EU.
Cage free commitment
Despite the 2012 barren battery cage ban, a failing in the legislation has meant many in the egg industry have simply replaced the barren cage with the so-called 'enriched' version. This means that almost 60% of Europe's 500 million hens still spend their lives farmed in cages where they are unable to carry out their natural behaviours.
Germany's commitment to go cage free by 2025 is monumental, putting pressure on other countries to follow suit and improving the lives of approximately 5 million hens each year. Within 10 years, all egg laying hens in Germany will be housed in either a barn or free range system.
Unnecessary slaughter
To ensure high productivity, chicken breeds have been developed to either produce meat or lay eggs. As a result, male chicks from egg-laying breeds are not suitable for meat production.
Therefore, after hatching the birds are separated – females are kept for egg production and the males are killed by either gassing or maceration. This practice is typical across all egg production systems throughout the world, with up to 45 million chicks killed after birth annually, in Germany alone.
Thanks to pressure from campaigners, the German government has teamed up with scientists to develop a solution to this unnecessary slaughter.
New technology
New technology has been developed that will be used to determine the sex of each fertilised egg before the chick inside develops. All of the male-identified eggs will be removed from the hatchery, leaving only the female ones to hatch.
It is hoped that this practice will be fully implemented in all German farms by the end of 2016 and will add no more than two cents to the cost of an egg.
Catalyst for change
Alex Jackson, our Head of European Campaigns, said: "It is wonderful that this new technology will avoid the maceration of male chicks.

"I am delighted to see the German government responding to public pressure and improving animal welfare standards across the country. I hope this will be the catalyst for the UK and other European governments to implement these changes, preventing the suffering associated with the egg industry as it stands."
Take action
You can help End the Cage Age for all of Europe's hens by demanding EU ministers outlaw so-called 'enriched' cages.