Published 26/01/2016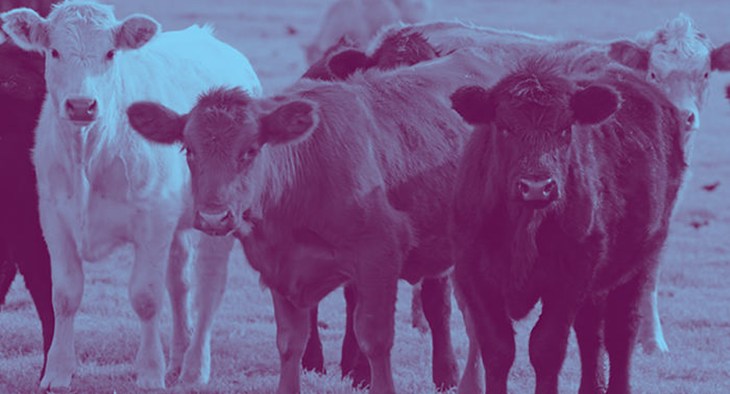 If you're reading this, the chances are you care very much about where your food comes from. But did you know that more and more businesses care, too? We take a look at the companies helping to put animal welfare at the heart of the food industry.
In recent years, there's been an upsurge in consumer interest in the provenance of food – where it comes from, how it was made and the welfare of any animals involved in its production. More and more, people want to know that what they're buying is healthy and as harmless to animals and the planet as possible.
Notorious events in the food-retail world, such as the horsemeat scandal of 2013 and, more recently, the MRSA scare in factory-farmed meat and John West's questionable sustainability claims, have intensified this consumer focus on ethics and quality further, by broadcasting the industry's dark and, arguably, dangerous side.
Greater transparency
Thankfully, as a fitting counter-balance to all that subterfuge, there's a new breed of forward-thinking business emerging that prides itself on transparency. Thanks to pressure from investors as well as consumers, these savvy companies are not only lifting the lid on their supply chains and providing people with better information on products, but they're also making food sustainability business as usual.
At the vanguard of this rising tide of transparency are businesses like Waitrose and Marks & Spencer, which are differentiating themselves by cutting the most damaging elements of factory farming from their supply chains. It's a great start, but more work needs to be done to raise baseline standards to a point where consumers have confidence in all shop-bought food, not just some.
Keeping up momentum
And that's where Compassion in World Farming comes in – our Food Business team works with a wide range of brands, including leading supermarkets, to put forward the business case for raising animal-welfare standards; for example, studies show that nearly three-quarters of consumers in the UK, US and Australia say they are concerned about animal welfare.
So how do we do this? We have a range of tools at our disposal, but one of the most powerful is the Business Benchmark on Farm Animal Welfare (BBFAW) – a rather long name for a very simple concept. Put simply, BBFAW, which we support along with colleagues at World Animal Protection and investment firm Coller Capital, measures how well businesses are reporting on animal-welfare issues, and ranks them accordingly in an annual report. It's the first rating system of its kind in the world.
The initiative is designed to stimulate competition among businesses – including producers, processors, manufacturers and food retailers – so that humane farming is put higher and higher on the agenda. Its findings are available to anyone with an interest in animal welfare as a business issue, from companies, NGOs and retailers to investors, academics, government officials and consumers.
The ripple effect
Though we like to work with food businesses of all kinds, we direct our attention as much as possible to the major players in the industry – for two reasons. Firstly, these companies have the potential to make a difference to the greatest number of farm animals every year – and we're talking millions (or even billions!).
Secondly, they have the power to create ripple effects of positive change that filter down through the whole industry, catalysing smaller brands to make similar commitments in an effort not to look outdated or miss out on a growing slice of the market.
Great strides
Since its launch in 2012, BBFAW has gone from strength to strength. For example, the proportion of companies with a published farm animal-welfare policy has increased from 46% in 2012 to 69% in 2015, and the proportion with published objectives and targets for farm animal welfare has increased from 26% in 2012 to 54% in 2015. Several companies have even improved their performance over this period.
Despite all the good news, however, a staggering 40% of companies (including Burger King, Domino's Pizza Group (UK) and Starbucks) still offer little or no insight into their approach to farm animal welfare. As BBFAW Executive Director, Nicky Amos, says: "Despite the progress, it is clear that there is much work to be done to get farm animal welfare on the business agenda of many large global food companies".
What can you do?
Although BBFAW is all about big food companies and their approach to animal welfare, that doesn't mean you're not part of the picture – far from it, in fact. As we all know, consumer choices at the checkout can have the biggest impact of all on the policies and practices of large multinational corporations.
So keep in mind next time you go shopping that every purchase you make is a chance to vote for better food and farming – by making fairer, greener, healthier food choices, and by eating less (but better-quality) meat. Make your voice heard today.
The results are in
The latest results have been announced today. This time, 90 leading global food companies were involved (that's ten more than the year before) and the joint leaders are the incumbents, Waitrose, Marks & Spencer and the Coop Group (Switzerland), as well as Noble Foods, which has climbed a tier.
Do you always look for brands with ethical credentials? Let us know on Twitter, Facebook or post a photo on Instagram.