Published 08/02/2016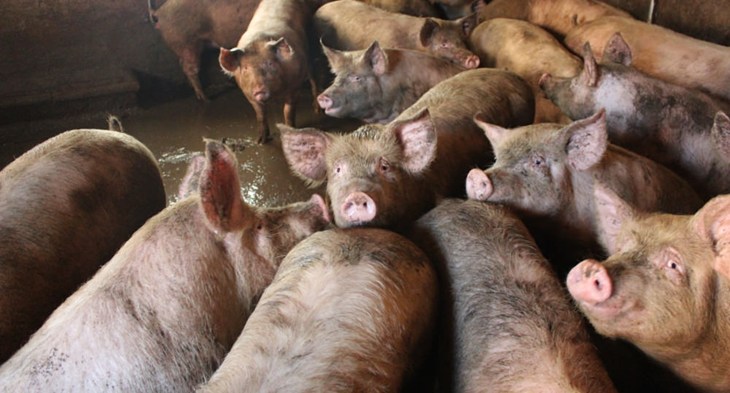 The Times recently ran a story (Saturday, 6th Feb) raising awareness of confusing meat and dairy product labels.
Consumer confusion
The majority of consumers want to know where their food has come from and have the ability to choose to purchase products that ensure higher welfare for farm animals.
Unfortunately, current EU legislation means that labelling on meat and dairy products can often be extremely confusing and doesn't always provide customers with the information they want.
Ffinlo Costain, Labelling Matters' European Project Manager, said: "If animals are reared intensively indoors, labels should not display photos or pictures of rolling landscape, cosy family farms, or cartoons of happy animals.
"Words like 'natural', 'farm fresh', 'family farm', 'country fresh', are all meaningless in terms of farm animal welfare standards. Not to mention, incredibly confusing.
Buying power
Method of production labelling is already compulsory on shell eggs throughout the EU, so customers can easily see the system used to produce them - whether it be caged, barn, free range, or organic.
When consumers know which farm system has been used to produce their eggs, many opt for higher welfare. In turn, this has increased demand for higher welfare eggs, helping to drive welfare improvements for millions of egg-laying hens.
The lives of all other farm animals throughout the EU could also be improved if mandatory labelling, providing transparent information to consumers, were to be introduced.
We believe that all meat and dairy products should be labelled by method of production, to show the conditions in which each animal was reared.
Mandatory, rather than voluntary, labelling is essential to ensure that not only products farmed to good standards of animal welfare are marked accordingly, but that products from intensively reared animals indicate this too.
Ffinlo continued: "Words and pictures on labels should accurately represent the farm system that animals have been reared in - not the farm location.
"If labels are confusing it undermines the market for higher welfare products, and impacts badly on farmers working to higher standards."
Labelling matters
We are working across the EU as part of the Labelling Matters partnership, with the RSPCA, Eurogroup for Animals, and the Soil Association, to campaign for full and honest food labelling.
More than 80% of the animals raised in the EU each year are factory farmed. These inhumane farming practices are hidden behind closed doors, out of public view. But we can change this and allow consumers clarity when opting for foods that are better for animal welfare.
Ffinlo added: "We urge consumers to look for free range or organic labels - or products that describe a higher welfare indoor system, and are backed by an independent assurance mark, such as RSPCA Assured.
"Pork products labelled, 'outdoor bred', 'outdoor reared', 'free range', or 'organic', all demonstrate better welfare than the bog standard intensive indoor system."
Find out more about choosing higher welfare meat, eggs and dairy products by downloading our free Compassionate Food Guide