Published 03/02/2016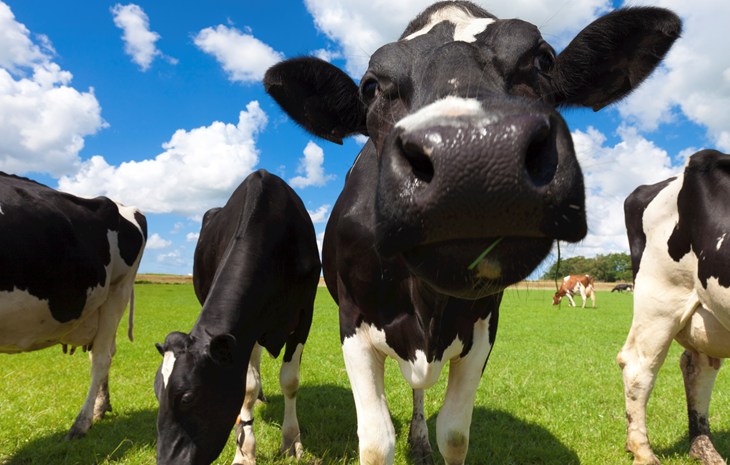 We are delighted that Waitrose has guaranteed at least 100 days of outdoor grazing every year for all dairy cows producing the supermarket's milk.
Intensification
In recent times, dairy farming has become more intensive in order to increase the amount of milk produced by each cow. In the UK most dairy cows still have access to grazing on pasture for part of the day during summer, but a growing number are being kept indoors for longer periods, and some all year round.
Intensive dairy farming results in a number of welfare issues for cows, including lameness and mastitis, so it is great to see Waitrose taking this step to get cows out in the fields where they belong.
Leading the herd
Our CEO, Philip Lymbery, said: "As the only major retailer who ensures that all their cows are allowed seasonal grazing, I have nothing but praise for Waitrose on their milk commitment.
"Waitrose remains one of the leaders in the proverbial herd, when it comes to their liquid milk. I think that most consumers presume that all dairy cows are allowed out on pasture. Sadly, this simply isn't the case. In terms of dairy cow welfare, Waitrose delivers what its customers expect and what the cows need to live a happier, healthier life."
Find out more about choosing higher welfare meat, eggs and dairy products by downloading our Compassionate Food Guide