Published 21/04/2016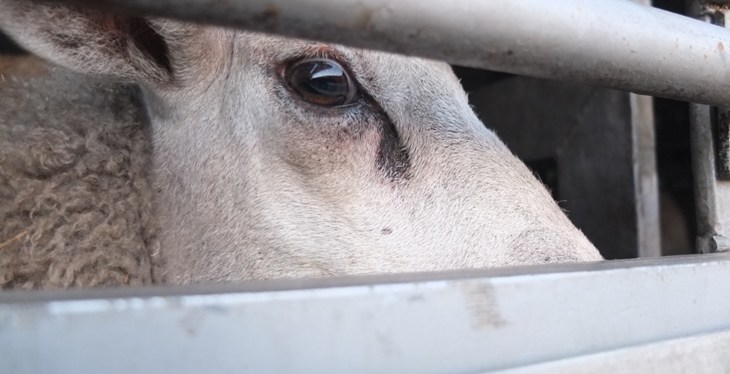 We are proud to support Eurogroup for Animals' new campaign to #StopTheTrucks, in line with our long-term goal of ending long distance live transport.
Every year, a billion poultry and 37 million cattle, pigs, sheep, goats and equines are transported for commercial purposes within the EU and to countries outside of the EU. They face terrible suffering on arduous and long journeys, often deprived of their basic needs such as food and water.
Need for urgent change
As we have shown time and again through our investigations, the conditions many animals are transported in are appalling.
It is vital to expose the inhumane suffering involved in the long distance transport of animals through campaigns such as #StopTheTrucks. The campaign is calling for the trade in live animals to be replaced by a trade in meat, and for the maximum journey time to be 8 hours, which would go far in reducing animal suffering.
Carol McKenna, Compassion's Director of Campaigns, said: "It is high time that the EU Commission took notice of public opinion and put an end to this. I urge the Commission to respond positively to #StopTheTrucks and prove that animal welfare is on its agenda."
What you can do
Take action on #StopTheTrucks' website here and share the campaign far and wide to spread the word about this crucial work.
Like our Facebook page to make sure you don't miss other actions you can take to help put a stop to live exports.