Published 15/06/2016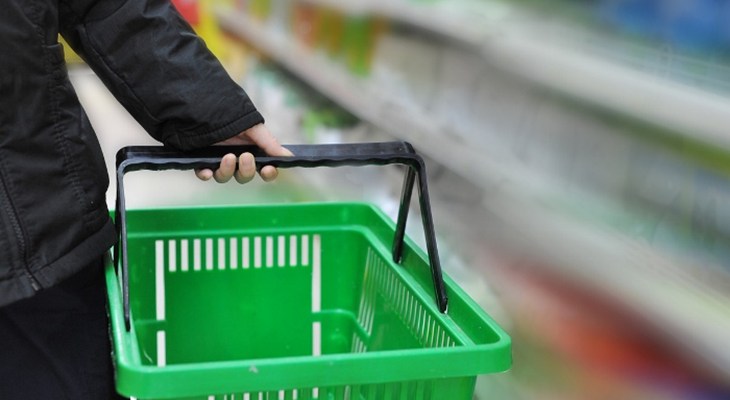 Organic food in the UK is best when it comes to animal welfare, the planet and our health, but there's only one area of the supermarket where it dominates – the baby-food aisle. We ask why, despite this demand, higher welfare hasn't gone mainstream.
It's official – organic food is the norm for most British babies. A staggering 75% of our little ones are being weaned on purées, smoothies and snacks made with ingredients that meet the exacting standards of organic production, from the avoidance of artificial fertilisers and pesticides to a high level of animal welfare. What's more, global sales are on the rise.
It's quite another story for the rest of the nation, however, for whom – in the main – conventionally, industrially farmed food remains the standard. According to the Soil Association, the leading organic certifying body in the UK, organic only has a 1.4% share of the food and drink market. In other words, we see a shift from organic to non-organic food – and, arguably, a drop in standards – beyond babyhood.
Why organic for babies?
So why do most British parents buy organic for their babies? Here's a rundown of the main reasons.
• NUTRITION: Organic meat and dairy products generally contain a better nutritional profile than conventionally produced alternatives, including lower levels of saturated fats and higher levels of omega-3 fatty acids, and organic fruit and vegetables are said to be higher in antioxidants than non-organic.
• SAFETY: Arguably, babies are more vulnerable than adults to the harsh chemicals that often go into conventionally produced foods – including antibiotics, colourings, preservatives, artificial flavourings and the residues of fertilisers and pesticides – because their systems are underdeveloped.
• TASTE: Many argue that organic ingredients taste better than their non-organic counterparts because they're in their most natural form. More vivid flavours, it's said, can help encourage babies to become hearty, adventurous eaters.
• ETHICAL REASONS: Some parents buy organic baby food because it's better for the planet and farm animals. These are the people who are likely to buy higher-welfare food for their families as a matter of course, and not just in the early years.
• AVAILABILITY: Whether it's down to consumer demand or industry forces, such as advertising, organic baby food is ubiquitous. With this in mind, perhaps its popularity can be explained in terms of ease and availability – in other words, some parents don't actually think too much about it, but simply buy it because it's there.
A lack of food literacy
Whatever the reasons behind the popularity of organic baby food, the irony is that by the time most kids in the UK reach the age at which they can talk, listen and learn, they're likely to be accustomed to a diet of industrially farmed food. Not to instil good eating habits in the younger generation is a missed opportunity of vast proportions.
But it's not just children who need better food education – indeed, the majority of adults have a lack of awareness about where their food comes from and the benefits of higher-welfare products. One of the major culprits for this is inadequate food labelling, which so often fails to inform consumers of the facts about the food they're buying.
The ripple effect
Thankfully, though, there's a growing movement that's focused on fixing the fragmented nature of food education in this country and beyond, allowing people to build an understanding of food and farming, and its importance in our lives.
Here at Compassion, we stand at the forefront of this movement. From our satirical website Your Farm to our Labelling Matters campaign, we're working hard to inform and empower consumers of all ages, so that they make the right choices at the checkout.
We believe that the popularity of organic baby food is part of a much broader societal shift towards great-quality, great-tasting, compassionate food. You only need look to the recent boom in fast-food chains switching to cage-free eggs, Waitrose's pledge that all cows producing their milk will have at least 100 days on pasture each year, and the news that Europeans care deeply about farm animal welfare to see this groundswell of public interest and awareness in action.
Patrick Holden of the Sustainable Food Trust agrees: "If families are making these decisions for their babies, that is a trend that will manifest itself throughout the market."
Let's hope so. After all, higher-welfare food isn't just for babies, but for everyone.