Published 29/07/2016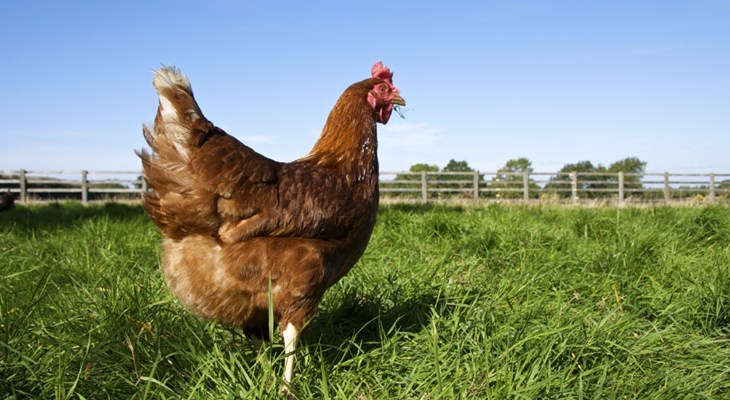 Today (29th July), marks a truly momentous turning point for egg laying hens in the UK. Asda and Lidl have finally joined the cage free movement, pledging to phase out cages for laying hens. Supermarkets have heard us loud and clear: it's time to End the Cage Age!
A dramatic shift
This follows a burst of cage free commitments from Aldi, Iceland, Morrisons and Tesco that have also promised to End the Cage Age. We are delighted that this dramatic shift in corporate consciousness should see an extra four million hens per year be released from cages by 2025.
In recent months we have also seen a huge wave of food companies across America committing to a cage free future.
Asda, Lidl, Tesco, Morrisons, Aldi and Iceland now join other UK retailers such as Waitrose, Sainsbury's, Marks and Spencer and The Cooperative Food, that stopped selling eggs from caged systems some years ago.
With more and more companies pledging to join the growing cage free movement worldwide, it is clear that the food industry is evolving and finally starting to see animal welfare at its heart.
An incredible win
Philip Lymbery, our CEO, says: "I am delighted to say, that a cage free day is dawning. Asda and Lidl have joined the cage free retailers! We have been working alongside Asda and Lidl; advising on the benefits of going cage free on their whole shell egg supplies.
"What an exciting day that Asda has listened – to us, to our supporters and to our incredible patron, Joanna Lumley! Today is further proof that we are moving ever closer to a cage free future for egg laying hens.
"We celebrate alongside our other friends within the animal welfare world, both organisations and individuals such as Lucy Gavaghan - an incredible win for us all!"
Help Compassion to propel Europe towards the end of the cage age for ALL farm animals by giving a donation today.