Published 14/07/2016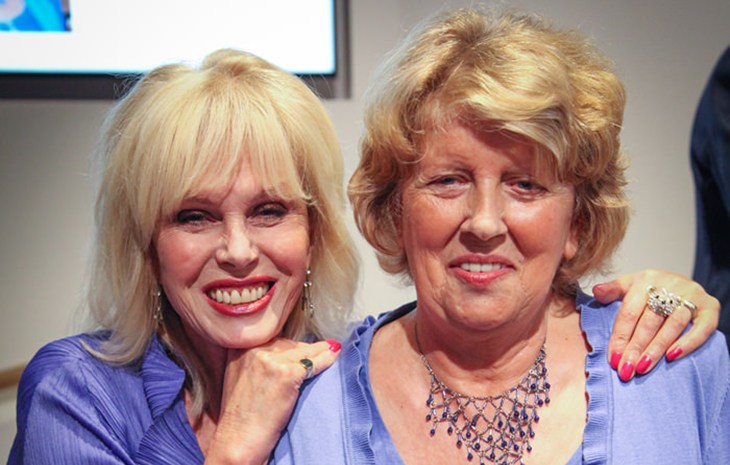 Yesterday (13th July), we held an event to celebrate the career of our former CEO and Ambassador, Joyce D'Silva.
Our long-standing friend and patron Joanna Lumley joined a panel of speakers to pay tribute to the amazing successes for farm animals which Joyce has helped to achieve over the last 30 years.
Joyce grew up on a farm in Ireland and joined Compassion in 1985, having been inspired to start a career in animal welfare after reading Gandhi's autobiography.
Speakers at the event included Joy Carter, Vice-Chancellor of the University of Winchester, Martin Palmer, Secretary-General of the Alliance of Religions and Conservation, John Webster, Emeritus professor of Bristol University, and Philip Lymbery, our CEO.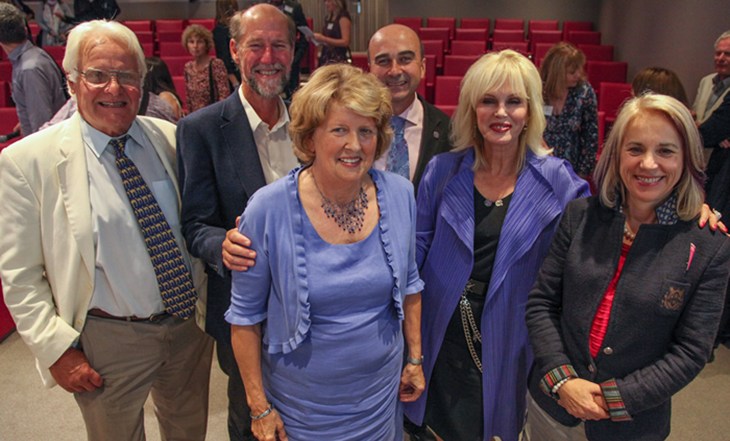 Philip fondly remembered being given a job at Compassion by Joyce nearly 25 years ago, when he was 'just a young man in shorts with a moustache and a mullet', which marked the start of his long and ongoing career, here at Compassion.
Over the course of Joyce's 30 years at Compassion we have seen the banning of veal crates and barren battery cages, and, thanks to a one million signature strong petition, animals are now recognised in the Treaty of Rome as 'sentient beings' rather than 'goods' and 'agricultural products'.
Joanna thanked Joyce for her tenacity and perseverance as she recalled carrying the piles and piles of paper petitions, dressing up as a life-sized laying hen, and driving through London on tractors to protest against live exports.
Martin Palmer beautifully described the way in which Joyce touches people's lives by saying: "Joyce will not stop working at the things she cares about, until she makes you realise that you also care about those things, and then you realise that you have been 'Joyced', and you rejoice in being 'Joyced'."
Joyce truly is an inspiration, achieving so much during her career and helping to improve the quality of life for literally millions of farm animals worldwide – not to mention enriching the lives of all those who get the chance to meet her.