Published 30/08/2016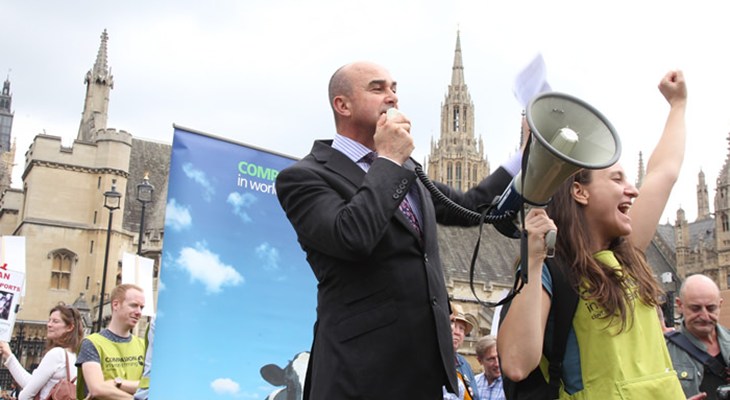 Yesterday (Monday 29th August 2016) saw the first ever global day of action against long distance live transport: Animals are Not Freight.
Uniting against a cruel trade
The 29th August marks the 20th anniversary of the worst ever disaster in live transport history. Almost 70,000 sheep burned to death or drowned when the vessel carrying them burst into flames in the Indian Ocean. Unfortunately, two decades later, millions of animals are still transported long distances in cramped conditions, causing horrific levels of suffering annually. Many often die before the end of the journey, or face cruel slaughter methods at their destination.
Over 96 events took place across the globe, in 34 different countries, with hundreds of people uniting against this cruel trade.
In London we held a rally at Parliament Square in Westminster. Around 400 people attended the protest, urging Defra and the NFU to end live exports. Attendees crammed into a truck drawn on the floor, to put themselves in the animals' shoes, even if only long enough to take a picture.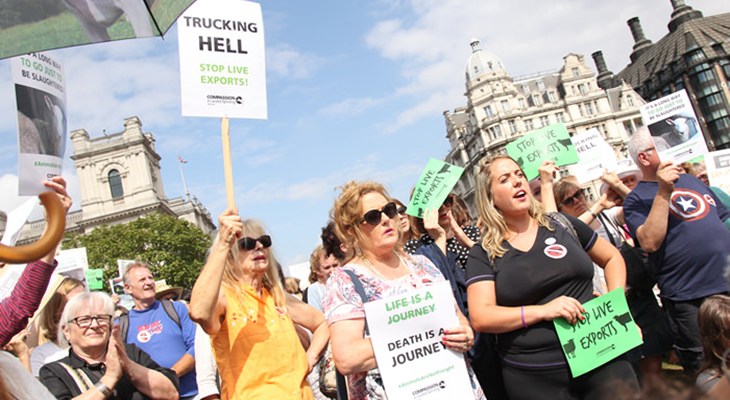 Keith Taylor MEP, the Green Party's Animals spokesperson who attended the event, said: "It is a privilege to join forces with so many passionate campaigners as we take this fight right to the Government's doorstep. The live export industry is barbaric and must be completely abolished."
Raising awareness across the world
Groups from all around the world came up with creative ideas to raise awareness of the Animals Are Not Freight campaign.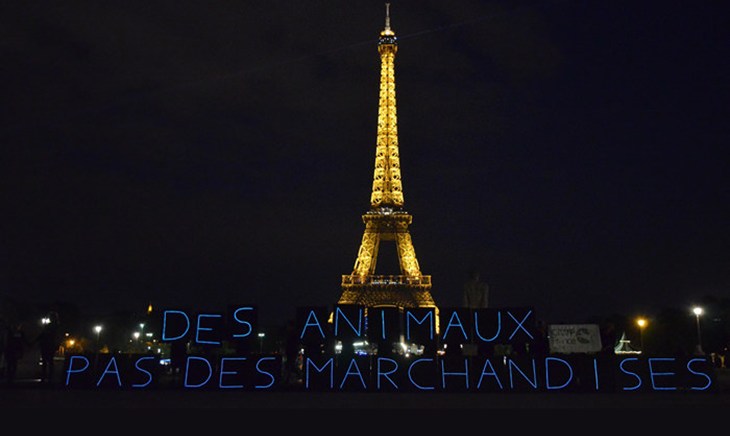 In Israel, campaigners stuck their heads in the sand on the beach where farm animal carcasses often wash up; while in the Netherlands, 7000 small candles were lit on the beach at sunset. The lights formed the words 'Animals are Not Freight' in Dutch, and symbolised the animals that perished in the MV Uniceb disaster.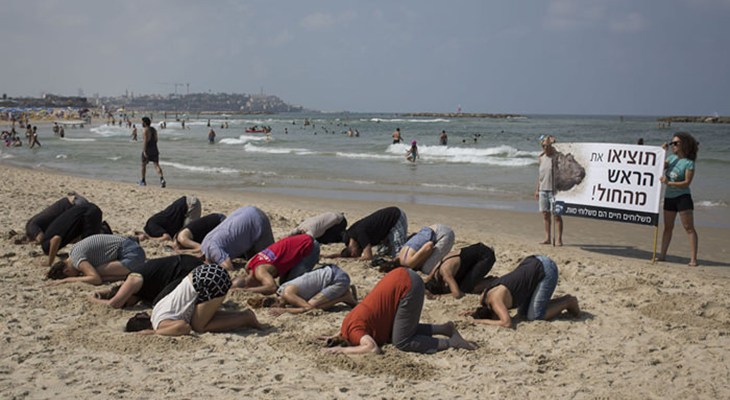 Our event in Warsaw, Poland, saw local volunteers don farm animal masks and lettered boxes, forming the words 'Animals are not freight' in Polish, which attracted much media attention. In Prague, the team pushed an eye-catching model calf on a bicycle, and displayed a touching painting created in memory of a Czech bull who died on a truck in June at the Turkish border, all the while gaining vital signatures against live exports.
The day was a huge success – thank you to everyone who took part around the world. Keep your eyes on www.notfreight.org for more updates and pictures of the events!
If you weren't able to attend, there are still plenty of ways you can take action to end live exports! If you live in the UK, ask the UK Government to ban live exports now. And you can also call for an end to the live export of EU animals, by emailing the EU's Agriculture Commissioner here.