Published 30/09/2016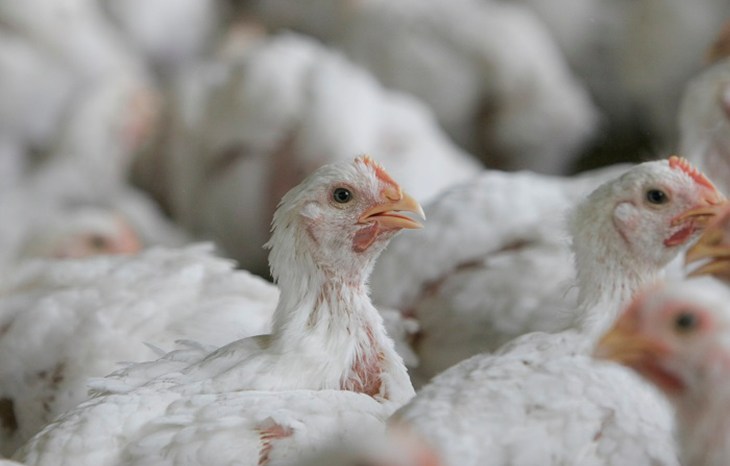 There has been a wave of TV programmes, recently, looking at how and what we eat in the UK. Unfortunately, they don't always reveal the whole truth.
Failing to address animal welfare
Understandably, we often hear from supporters who are disappointed that programmes examining meat consumption barely address what should be a critical issue: animal welfare.

It is a shame that this week's BBC programme The Truth About Meat hardly mentions the wellbeing of the 1 billion animals raised for food per year in the UK, instead focussing almost completely on the nutritional aspects of meat. Despite the presenter visiting a slaughterhouse to observe the process, the act of stunning and slaughtering weren't shown – even though the programme was aired post-watershed at 9pm.
While the viewer may be clearer about the health issues surrounding meat consumption after watching the program, the real truth of how the majority of animals are raised in the UK and how they are killed will likely remain a mystery.
In the first episode of Hairy Bikers: Chicken and Egg, which focuses on the UK, we are briefly shown footage of broilers in a shed, and told that most supermarket chicken comes from birds who are bred to put on weight quickly, making them 'ideal for eating,' as they put it. However, viewers aren't made aware that this is how the vast majority of broilers are raised in the UK – and that these intensive conditions are detrimental to their welfare. Their lives are a far cry from those of the free-range, special-breed hens, who gain much more airtime on the show.
Revealing the whole truth

Production companies need to stop broadcasting a rose-tinted view of food production and bear responsibility for how they present information to their viewers. Broadcasters shouldn't whitewash certain subjects and ignore other aspects when it comes to farm animals. It's time we had a comprehensive view of farm animals across the board, and not just focus on the effects on human health. People deserve the truth – the whole truth, even if it is unappetising.