Published 14/11/2016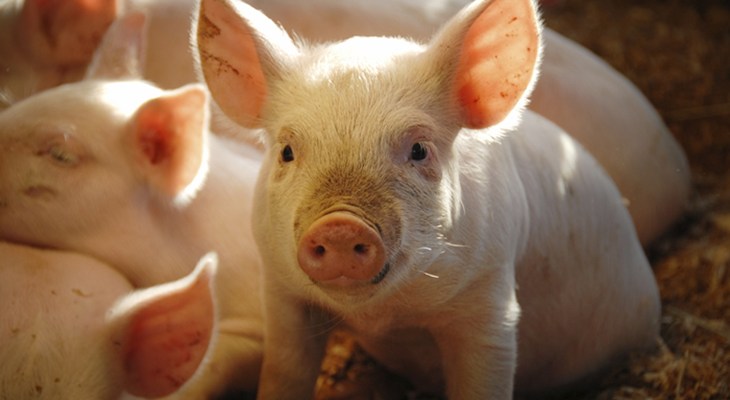 Today (14th November) marks the start of World Antibiotic Awareness Week (WAAW). This is a great opportunity for us to help increase awareness of how factory farming is contributing to antibiotic resistance and to call on policy makers to take action.
Factory farmed animals kept in cruel, overcrowded conditions are regularly given antibiotics in their feed or water just to stay healthy. This overuse of antibiotics in intensive farming is contributing to antibiotic resistance in humans.
Top medics call for action
In an unprecedented move, fifteen senior medics have written to the UK government calling for urgent action to tackle the routine misuse of antibiotics in UK farming.
Signatories to the letter, which was published in The Telegraph to coincide with WAAW, include the President of the Royal Society of Medicine - Babulal Sethia, the President of the British Medical Association - Professor Pali Hungin, and the Presidents of ten Royal Colleges and Societies.
Coordinated by the Alliance to Save our Antibiotics – of which we are a founding member – and Medact, the letter states: "We urge the government to…immediately introduce a UK-wide ban on the routine preventative mass medication of animals, and to urgently curb farm use of the 'critically important' antibiotics."
Emma Rose, from the Alliance to Save our Antibiotics, said: "It's great that the country's top medics have joined forces with us to highlight the importance of government action in tackling the overuse of antibiotics in farming. This week is a fantastic opportunity to raise awareness of the scale of this global challenge."
Help save our antibiotics
This week, we have also launched a new short film, which explains how the mass-medication of farm animals is contributing to the current antibiotic crisis.
Watch our video and ask the Secretaries of State for Health and agriculture – Jeremy Hunt and Andrea Leadsom – to take action to save our antibiotics.