Published 05/12/2016
Christmas is the time of year for giving and compassion – and perhaps even a side helping of indulgence. Going shopping? Download our Compassionate UK Shopping list here and our Compassionate Irish Shopping List here to know which labels to look out for. So eat, drink, be merry, and make sure you follow these simple steps for a compassionate Christmas dinner.
1) Choose your turkey carefully. If you choose to eat meat, make sure you look carefully at the labels when choosing what to buy. If you can, buy a free-range, organic turkey – as organic farms have the highest potential for good farm animal welfare. The Soil Association's organic certification goes beyond standard EU regulations, so check out their online Organic Christmas Market!
2) Why not consider something different? Skip the ham hock and try some tasty plant based mains this Christmas instead. Leave room for a mushroom and go nutty for a nut roast!
3) Christmas generally comes with an increase in Salmon sales. Salmon farming can be problematic in terms of welfare, so why not try this veggie wellington for a centrepiece instead!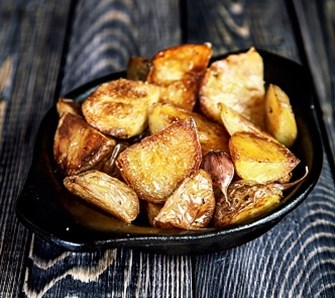 4) Load up on veg. Carrots, potatoes and onions have an especially low carbon footprint. Make them the star of your compassionate Christmas dinner.
5) Don't forget the bread sauce! Use organic milk and butter, or even a dairy-free alternative. It works, promise!
6) Eggnog always seems to make an appearance during the festivities. It's good to know that despite the name, this Christmas treat can also be made egg-free. If you use eggs in yours, make sure they are free-range, or even better, organic.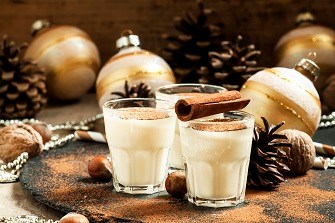 7) Avoid foie gras. Don't be fooled, this is no luxury product. Seen as a delicacy, this pâté is actually made from the diseased liver of force-fed ducks and geese. Not so festive!
8) Waste not… Don't throw food away, save it. Some say leftovers are the best part of Christmas – and we agree. Bubble and squeak is on the menu!
And remember, compassion is for life, not just for Christmas!