Published 13/01/2017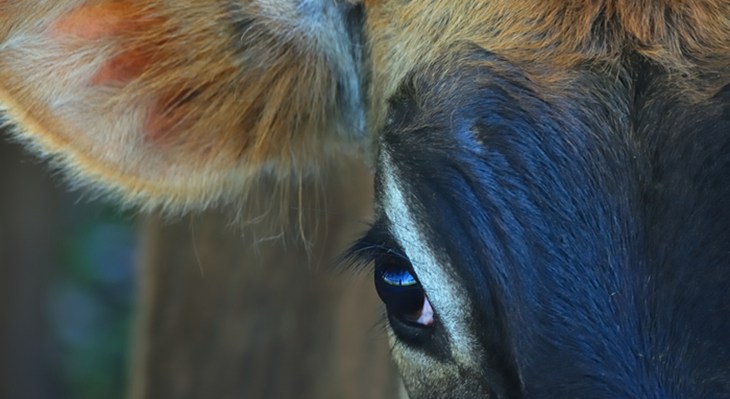 In an unexpected move, the French Assembly has voted (12th January 2017) for the compulsory installation of surveillance cameras in slaughterhouses from 2018. This measure must still be adopted by the Senate, following a trial period, but is an extremely positive initial step.
Building pressure
Last year several investigations in to French abattoirs, carried out and released by L214, revealed horrific animal suffering.
This week, a joint letter from 10 animal welfare NGOs, including CIWF France, helped apply pressure to deputies, encouraging them to support mandatory video surveillance.
The French public overwhelmingly back the bill, with 85% voting in favour of the measure in a recent Ifop poll.
Léopoldine Charbonneaux, Director of CIWF France, said: "France is the first European country to legislate on CCTV in slaughterhouses. This is a great victory as the odds were very much against it and the opposition very strong. We can be incredibly proud of this progress."
Make it mandatory
Previous investigations here in the UK have also shown terrible suffering of animals in abattoirs, when slaughter is not carried out humanely and according to standards of best practice. Although an increasing number of slaughterhouse operators have installed CCTV cameras in all or part of their premises, without a law to enforce installation, it currently remains voluntary.
Emma Slawinski, our Director of Campaigns says: "It is fantastic to see France taking positive steps to help improve animal welfare in slaughterhouses but it is vital that work continues to ensure mandatory CCTV is adopted by the Senate.
"A huge congratulations to our colleagues at CIWF France for their hard work and determination which has helped to achieve this result.
"I hope this will be the catalyst for the UK and other European governments to introduce compulsory CCTV in abattoirs, preventing the suffering we have seen exposed in recent investigations."