Published 21/02/2017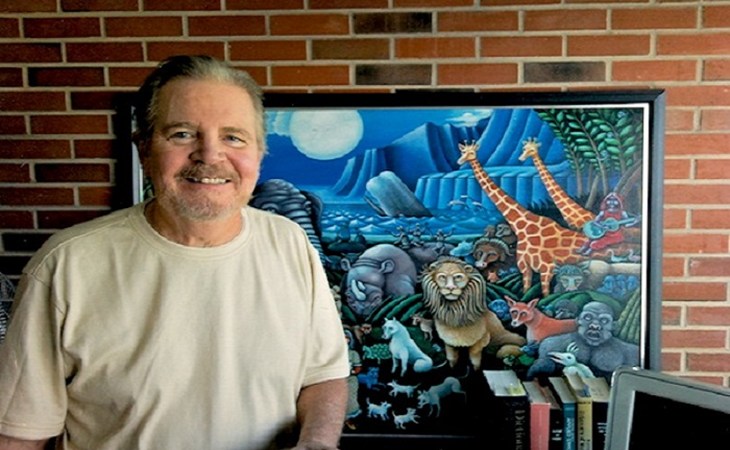 We're sorry to share the news that Tom Regan has passed away. Tom was a pioneer of animal rights philosophy, with his ground-breaking book, The Case for Animal Rights, published in 1983. At the time, many had argued that animals could not have rights, as they could not have responsibilities. Tom argued that even babies have rights – but obviously cannot have responsibilities. He said each animal was the "subject-of-a-life", and had feelings, memories and desires, among many other attributes similar to humans.
Tom, who had worked as a butcher in his youth, taught philosophy at North Carolina State University from 1967-2001. When he retired, the university created the Tom Regan Animal Rights Archive.
In 1986 Tom spoke at one of our supporter meetings in London. Joyce D'Silva, our Ambassador, recalls him saying: "If a friend buys a cruelty-free shampoo for the first time, praise them, don't ask why they haven't become vegetarian or vegan. If they have made one move in the direction of concern for animals, then they are very likely to make another move". Wise words from someone who was vegan himself and considered to be radical.
With his wife, Nancy Regan, he founded the Culture & Animals Foundation. It funds intellectual and creative work on animals that "seeks to expand humankind's understanding and appreciation of other animals, improving the ways in which they are treated in today's society."
Joyce continues: "I last saw Tom three years ago at a conference, his gentle humour was still there and that sharp, creative mind." Thank you Tom for being a true hero for animals and their welfare.