Published 19/05/2017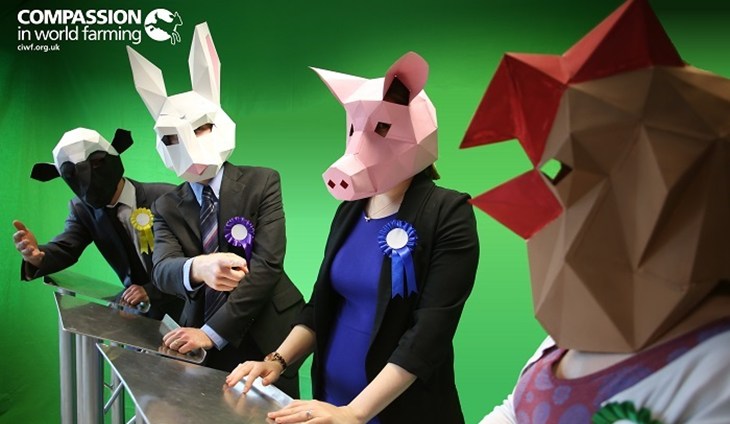 Following last night's election debate, we are calling on all UK parties to keep farm animal welfare on the political agenda in the run up to the general election.
A profound impact for decades to come
We believe that Brexit will present a unique opportunity for us to maintain and even further strengthen the protection of farm animals. Often animal welfare is marginalised in the debate around Brexit, but decisions made now will have a profound impact on food and farming in the UK for decades to come.
With this in mind, we staged our own debate, highlighting the need to have farm animals' voices included in these discussions, and the importance of them being fairly represented.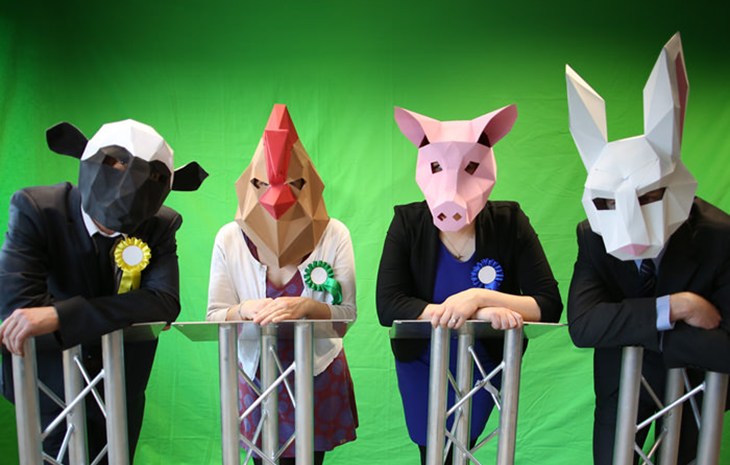 Five key pledges
We have contacted all major UK parties encouraging them to ensure that farm animals are included in their policies for the next Parliament.
General election candidates have been asked to pledge to:
Introduce and/or support a Bill in the new Parliament to ban the live export of farm animals for fattening and slaughter from the day the UK exits the EU
End the use of cage systems for all farm animals
Phase out the routine 'preventative' use of antibiotics that is propping up unhealthy factory farm systems
Introduce mandatory labelling by means of production for meat and dairy products
Support the enactment of a Good Food Act designed to achieve high environmental, nutritional and animal welfare standards
We firmly believe that if these five pledges were implemented by the next Government, and supported by MPs of all parties, we could once again show the UK as a world leader on animal welfare, improve the quality and standards of our food sector and also improve human health.
Seizing the opportunity
Emma Slawinski, our Director of Campaigns said, "Brexit offers an opportunity to rethink and redesign our farming system. A humane and sustainable farming system is crucial for the UK and therefore it is essential that animals are included in the debate.
"From ending live animal exports, to introducing a new farm subsidy scheme, the 2017 General Election will determine who is responsible for improving farm animal welfare."
You can contact your local candidates and ask them to respond to our five key pledges for farm animals here.