Published 27/06/2017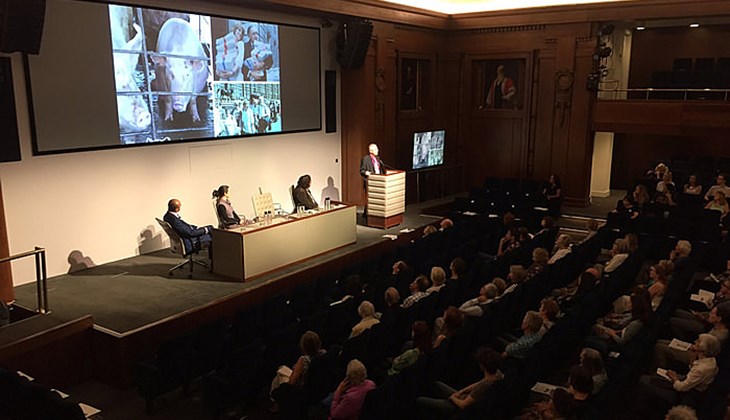 During a special event held in London this weekend, our supporters from across the UK came together to learn more about our ground-breaking new campaign, STOPTHEMACHINE.
Discovering the hidden victims of intensive agriculture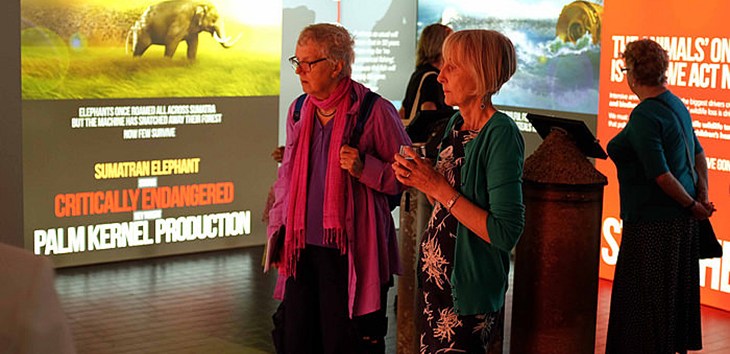 Our supporters are only too aware of the horrific conditions farm animals face at the hand of intensive agriculture, however, they are not the only victims. Wildlife is being devastated too.
At the event, attendees were able to explore our immersive STOPTHEMACHINE exhibition, which reveals how intensive farming, fuelled by consumer demand for cheap meat, is one of the biggest drivers of species extinction and biodiversity loss on the planet.
A common goal
Supporters also enjoyed a range of engaging presentations from Compassion staff members.
Our CEO, Philip Lymbery, shared his experiences of uncovering the hidden costs of factory farming, while researching his new book Dead Zone: Where the Wild Things Were. Emma Slawinski, our Director of Campaigns, shared some insights into Compassion's future plans, and our Welfare and Education Development Manager, Phil Brooke, explored the incredible achievements made for farm animals over the past 50 years.
During his speech, Phil touched on the diversity of our fantastic supporters, who all have a common goal, to end the cruelty of factory farming: "We are a broad church. Meat eaters are welcome. Vegetarians are welcome. Vegans are welcome. But factory farming is not!"
It was wonderful to meet so many of our amazing supporters - thank you for your continued support. Together, we will STOPTHEMACHINE.