Published 30/08/2017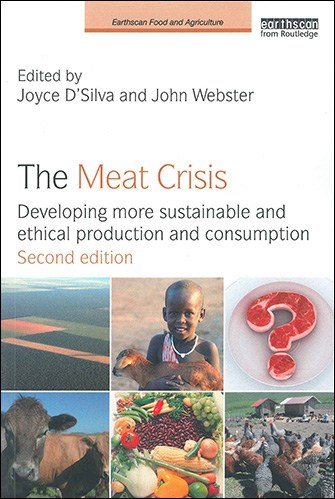 The second edition of 'The Meat Crisis', edited by our former CEO and current Ambassador Joyce D'Silva and John Webster from the University of Bristol, has just been published.
A radical rethink
This powerful and challenging book explores the global growth in production and consumption of meat and dairy. It also examines the implications of intensification of farming on animals and the environment.
On reviewing the book, our Patron, Joanna Lumley said: "This new edition of The Meat Crisis makes an even stronger case for radically rethinking our food and farming systems and transforming our diets."
Less but better
First published in 2010, this new edition contains additional chapters and content, delivering a clear message: we need to eat less but better meat and dairy to help secure a more sustainable and equitable world.
Our CEO, Philip Lymbery, said: "This new enlarged and enriched edition makes both enthralling and chilling reading. You will be in no doubt as to why factory farming is so unsustainable, not just for the animals, but for the health and survival of humanity and the planet."
The Meat Crisis is available to buy online now.