Published 10/08/2017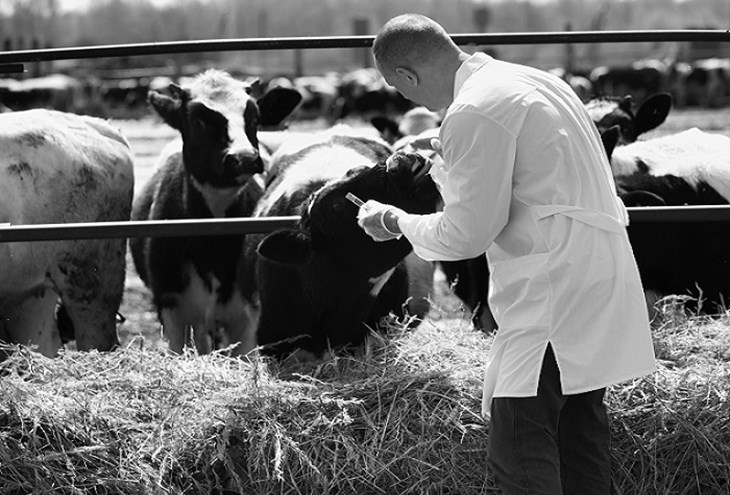 A group of mainly Dutch veterinarians called 'The Caring Vets' has released an open letter speaking out against the animal welfare implications that arise from intensive livestock farming systems.
Within the letter the vets say that they feel factory farms alienate them from their calling which is: 'promoting animal welfare, relieving animal suffering, reporting serious shortcomings in care and respecting the intrinsic value of the animal.'
We must stand up for the animal
The statement draws on the suffering of the animals within these systems from birthing and rearing, through to transportation and slaughter.
Whilst acknowledging the arguments that are often made in favour of mega farms, the vets maintain: 'The financial interests, employment, the international trade flows and the growing world population that demands plentiful and cheap animal products are not the responsibilities of the vet. As a profession, we must stand up for the animal.'
They add, there will be: 'No handshake at the expense of animal welfare.'
The letter can be read in full here.
A powerful statement
It is hoped that this demand for higher welfare in farmed animals is welcomed by national veterinary bodies in as many countries as possible. So far, the AVATMA group (Asociación de Veterinarios Abolicionistas de la Tauromaquia y del Maltrato Animal) which represents 460 vets from Spain, has already expressed its support.
Emma Slawinski, our Director of Campaigns, said: "We welcome this powerful statement from compassionate leaders in the veterinary community.
"Factory farmed animals suffer a lifetime of misery and we hope that this open letter will inspire vets from all around the world to take a similar stance on the unacceptable, systematic cruelty within intensive systems."
The news story (which you can translate to English) can be read here.