Published 01/09/2017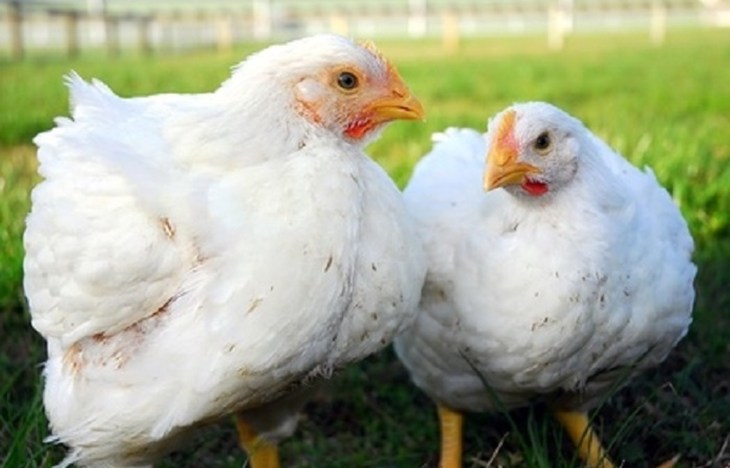 Knorr, Unilever's largest brand, has this week reinforced its commitment to achieve 100% higher welfare standards for chicken, pork and beef globally, by announcing a target date of 2024 and adding more details on its North America market plans for chicken.
Global impact
Knorr first announced its ambition to push for higher animal welfare standards, above industry practice, and incorporating animals' access to natural light, enrichment, adequate space and right to good health in 2015.
Knorr was awarded our 2015 'Special Recognition Award' at the Good Farm Animal Welfare Awards, and a staggering 102 million chickens were set to benefit each year.
Since then the brand has been working closely with our Food Business Team to start transforming its supply chain, leading to this latest announcement.
North America commitments
Knorr is not only reaffirming its global commitment to higher welfare meat chicken, pork and beef throughout its global products – it is also the first manufacturer to sign up to the US criteria for higher welfare chicken in all Unilever products in North America and Canada.
The additional welfare criteria in this commitment are primarily around breed change and humane slaughter. The North American supply is estimated to impact the lives of around 50 million broilers which is an astonishing half of the global total.
Knorr is responsible for around 80% of the volume of chicken used by parent company Unilever, and these commitments form part of a global sustainable sourcing strategy. This will apply to all meats used within Knorr's soups, sauces, and bouillon products.
Phenomenal commitment
Dr Tracey Jones, our Director of Food Business said: "The Knorr team have worked relentlessly over the last four or more years to evaluate the standards within their global supply chain, secure global commitments within the business to higher welfare production and to search for supply and certification schemes that meet their welfare criteria. These commitments are phenomenal given they are for ingredients in products – where their power in the supply chain is limited.
"We hope that their leadership will encourage other companies to make similar welfare commitments which will ultimately make higher welfare sourcing solutions easier for all in the future."
Read more about the work of our Food Business team here.