Published 15/09/2017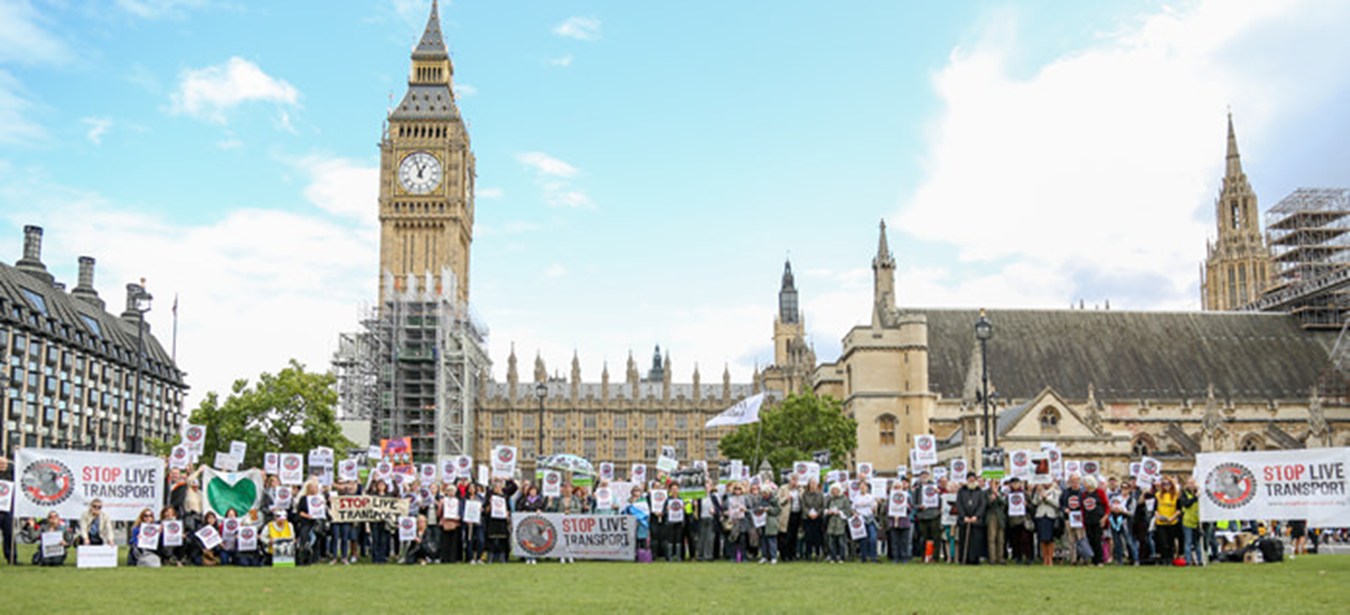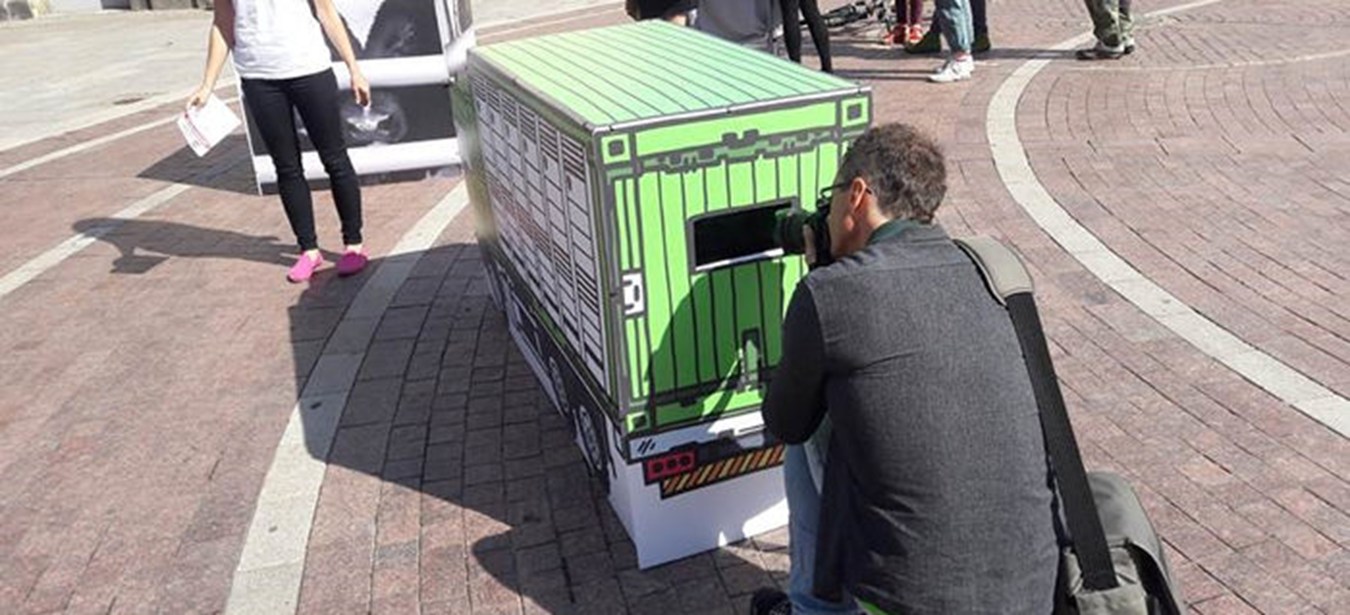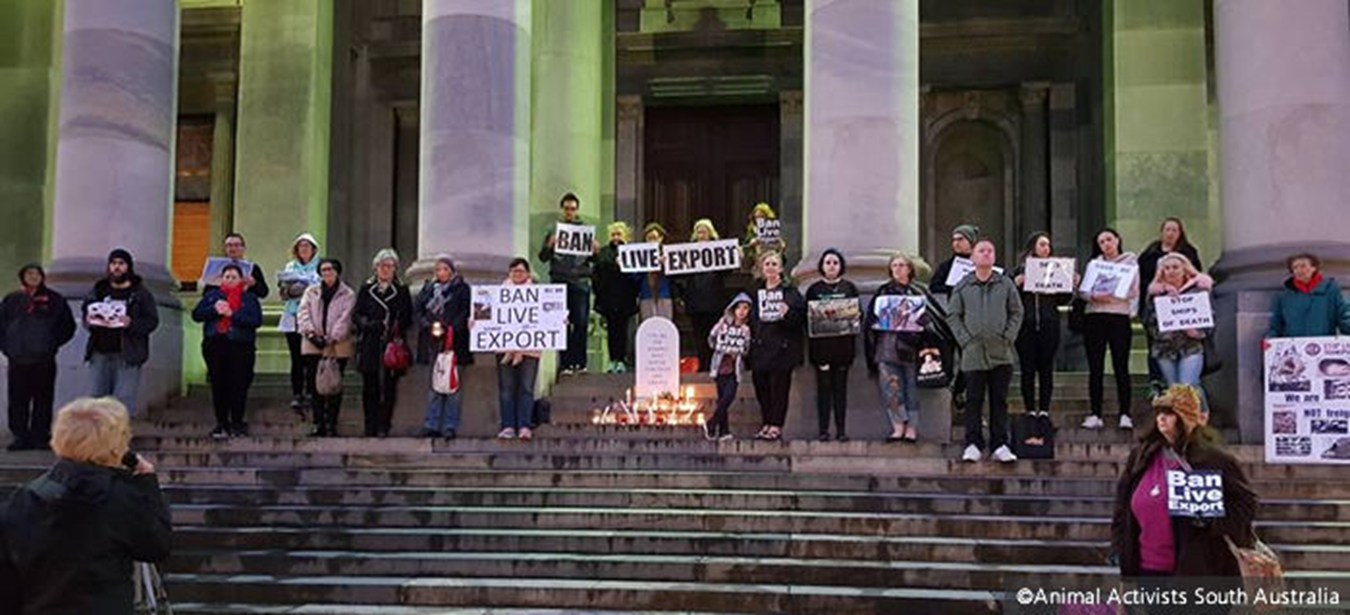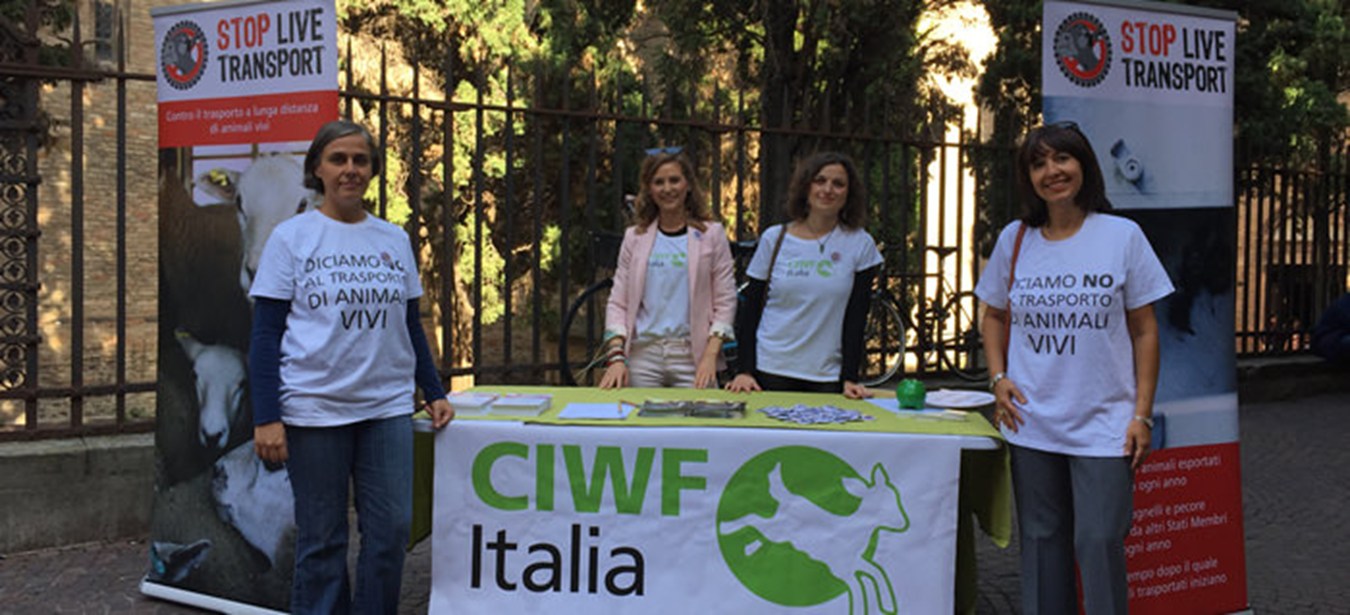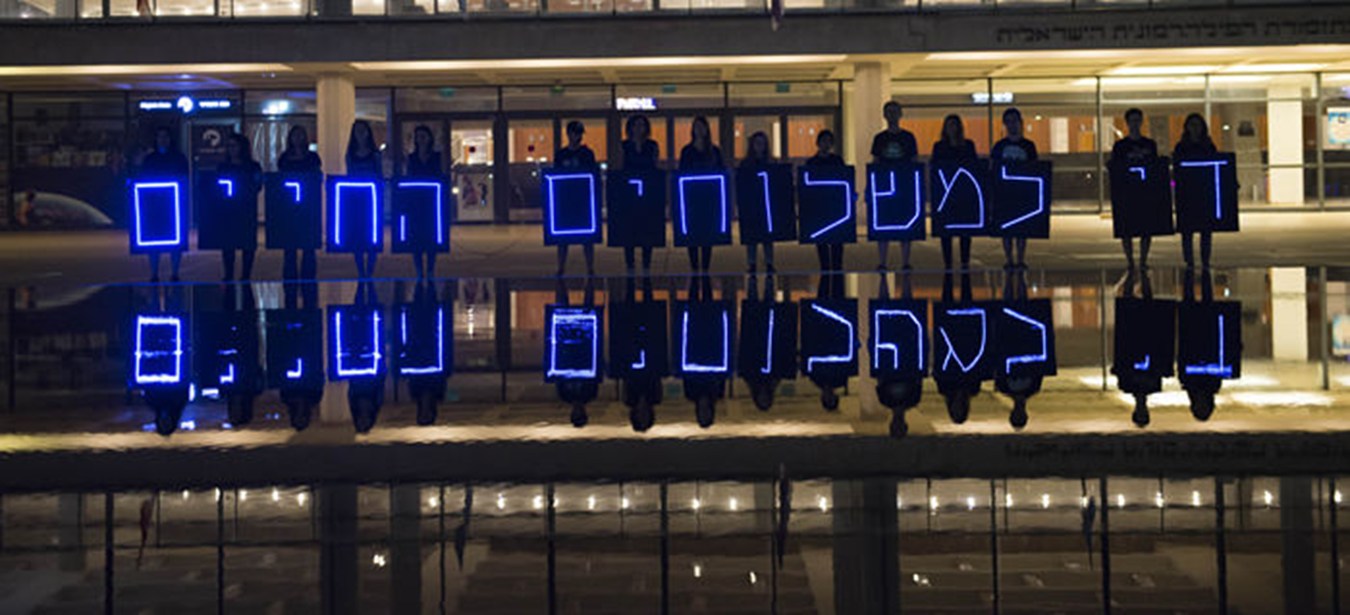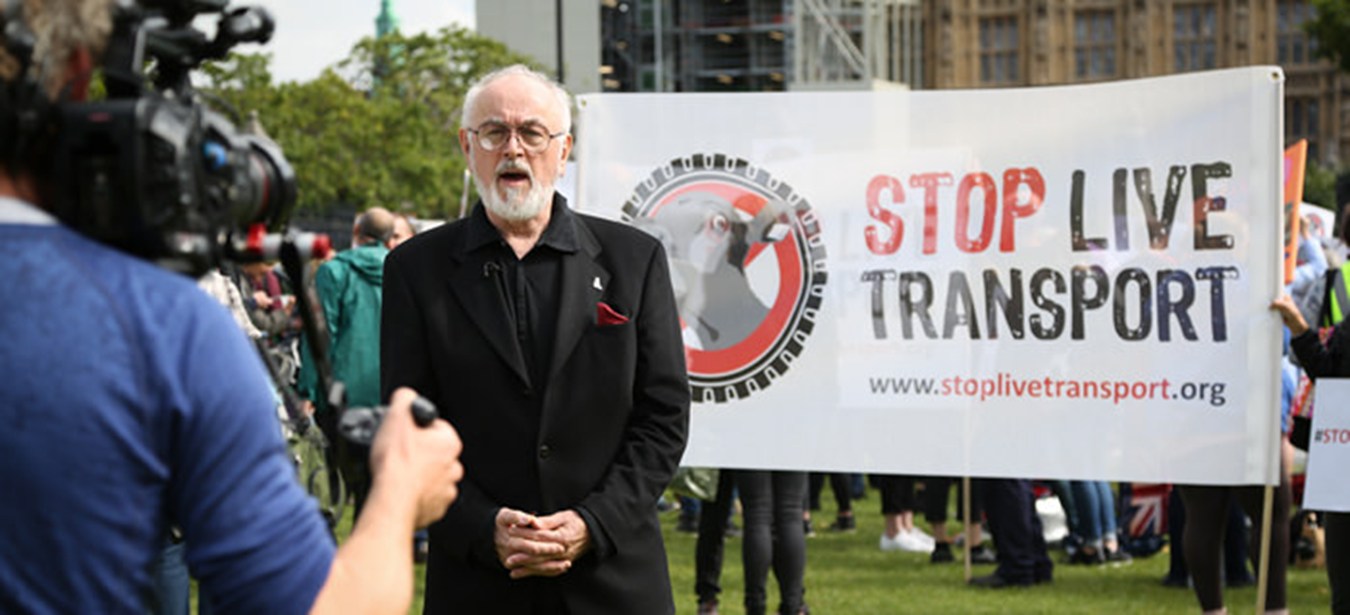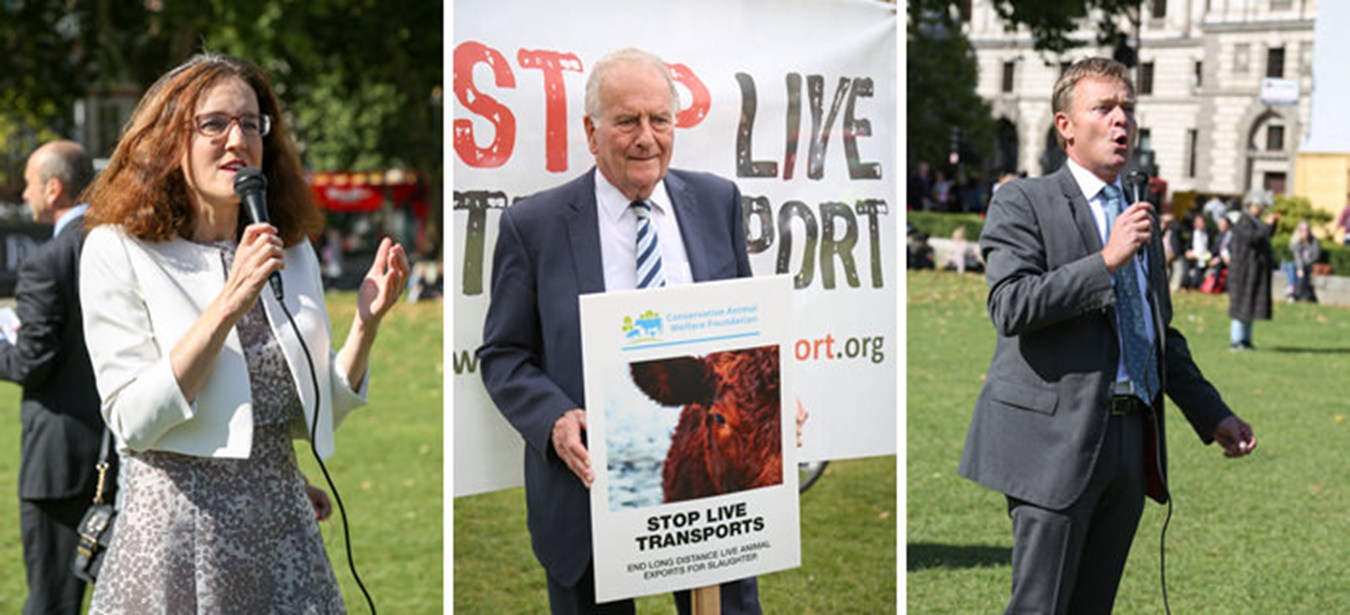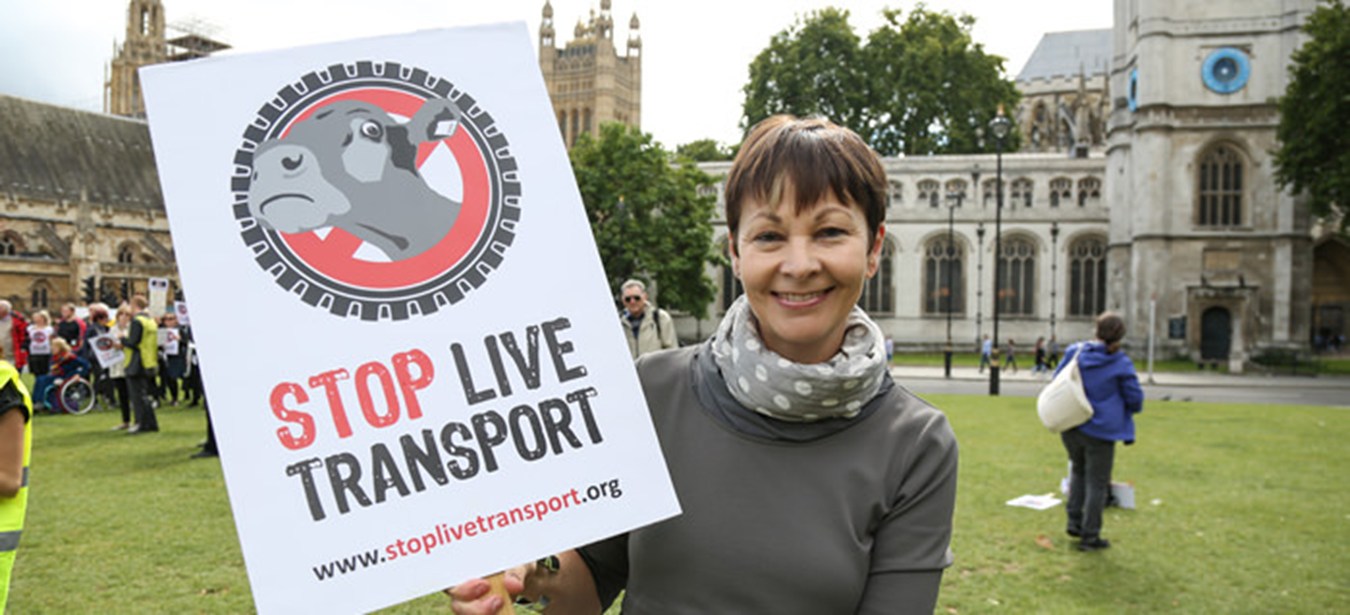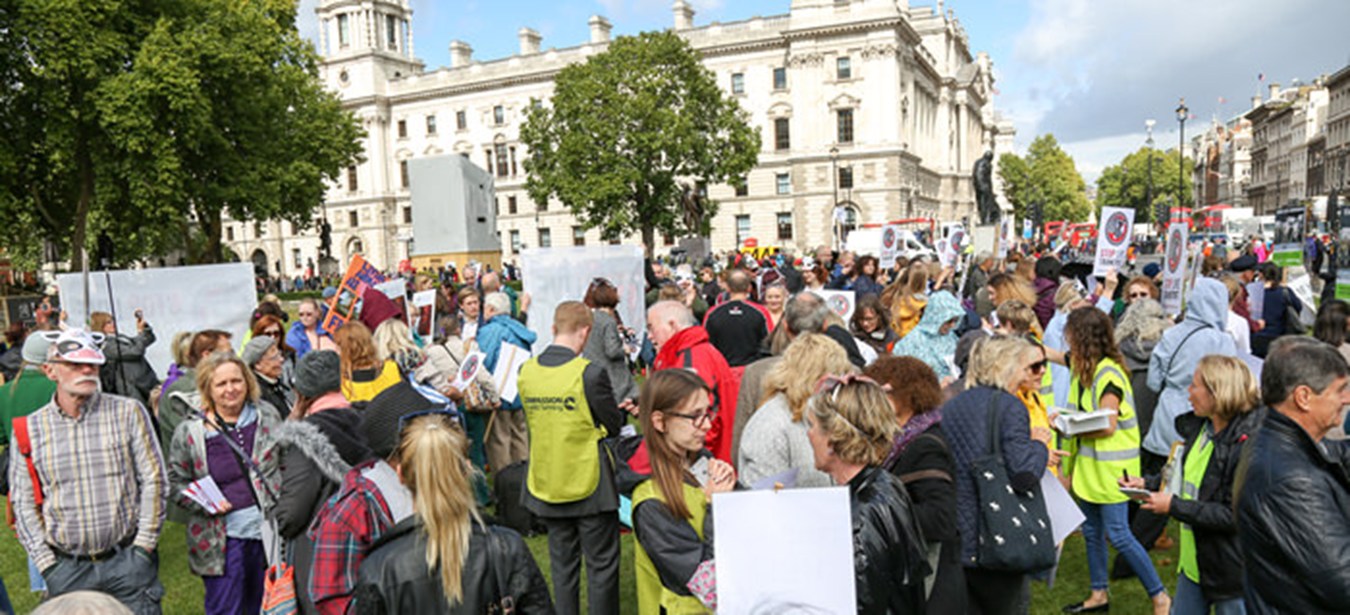 On Wednesday (13th September), events took place across the globe, in over 33 countries, to raise awareness of and call for end to the long distance transportation of animals.
Our flagship protest was held at Parliament Square, Westminster, London. Around 200 people attended the rally and speakers included Downton Abbey actor and animal welfare activist Peter Egan, and Members of Parliament Caroline Lucas, Theresa Villiers and Craig Mackinlay. Other MPs including Kerry McCarthy and Sir Roger Gale also attended to show their support.
Around the world millions of animals are transported long distances in cramped conditions every year, causing horrific suffering. Many animals receive insufficient food, water, rest and space to move, and face inhumane treatment at slaughter.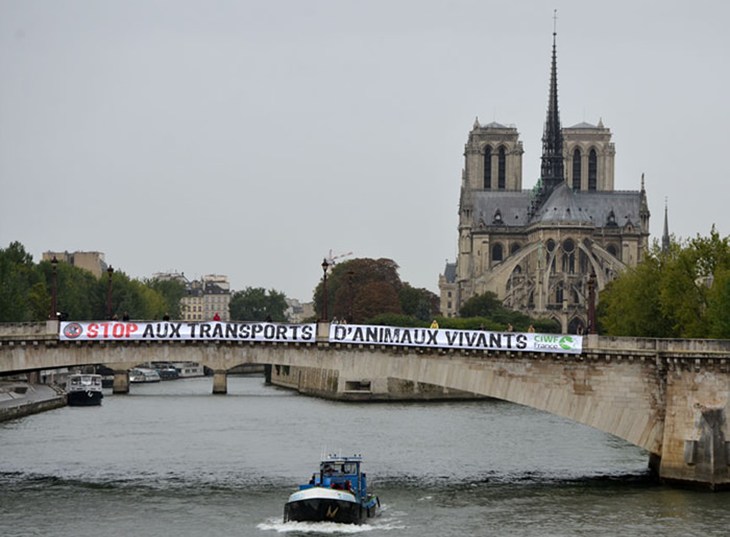 Whilst speaking at the event, Peter Egan said: "Animals are sentient like us, they feel joy and they feel pain. Our greatest export is animal welfare. Let's not replace our best export with our worst export."
He added: "Brexit gives us the opportunity to stop live transport. I encourage [Michael Gove] to support Compassion, to find the compassion in himself, and to stop the horrible transport of live animals."
Craig Mckinlay MP declared: "I want to be known as the MP that did all that I possibly can to stop live animal exports to slaughter and I will not stop until we get towards that conclusion…I am with you every step of the way."
Many of our other high profile supporters have also spoken up about the need to end this horrendous trade such as Harry Potter star Evanna Lynch, Born Free Foundation founder and wildlife campaigner Virginia McKenna OBE and Coronation Street's resident bad-girl Kate Ford.
Business tycoon and Dragon's Den favourite Deborah Meaden who also supports this campaign said: "The long distance transportation of animals to slaughter is completely inhumane and unnecessary. Britain prides itself as a nation of animal lovers yet we allow this horrific practice to continue. Animals must not be treated in such a sub-standard manner, viewed solely as commodities for profit.
"A better business model to explore would be to replace live transport with a trade in meat carcasses. This also avoids the outrageous animal welfare implications that come from sending animals on often excruciatingly long journeys without the necessary care in place - causing unthinkable suffering. To end live transport globally makes sense from every angle."
Other highlights included candlelight vigils in Australia, billboards across the Czech Republic, a 40m banner on the bridge over the Seine River in France, and marches for animal rights in Israel - plus many more.
You can show your support to Stop Live Transport by emailing Michael Gove, the Secretary of State for Environment, Food and Rural Affairs, to welcome his suggestion that Britain may end live exports after Brexit.