Published 06/09/2017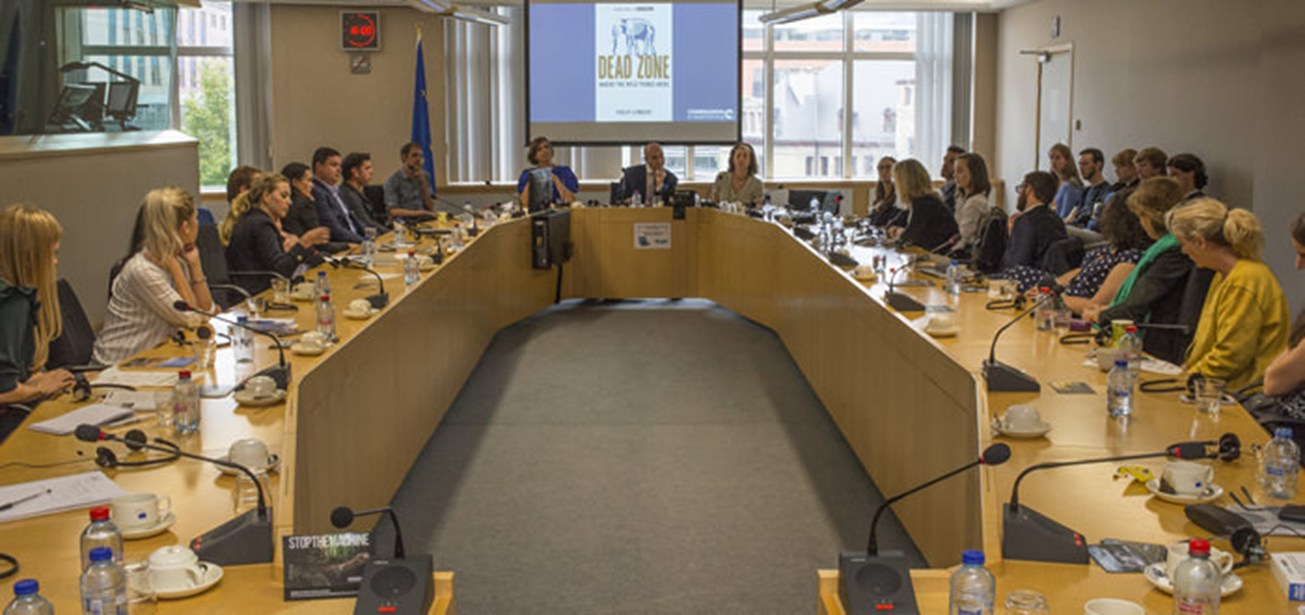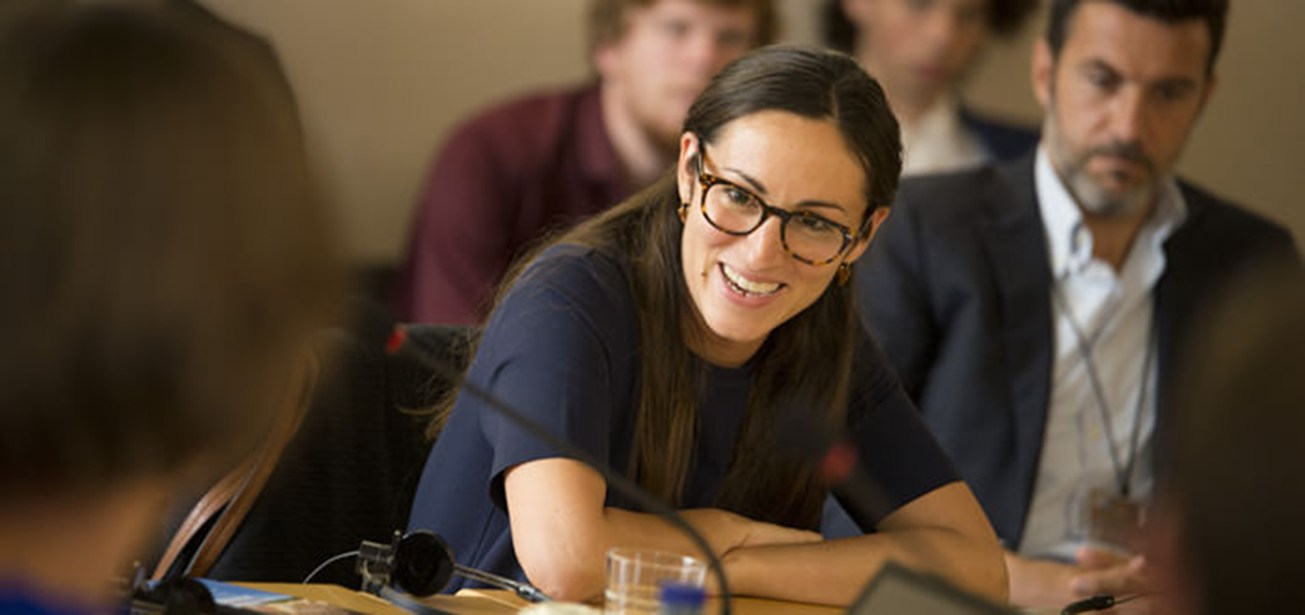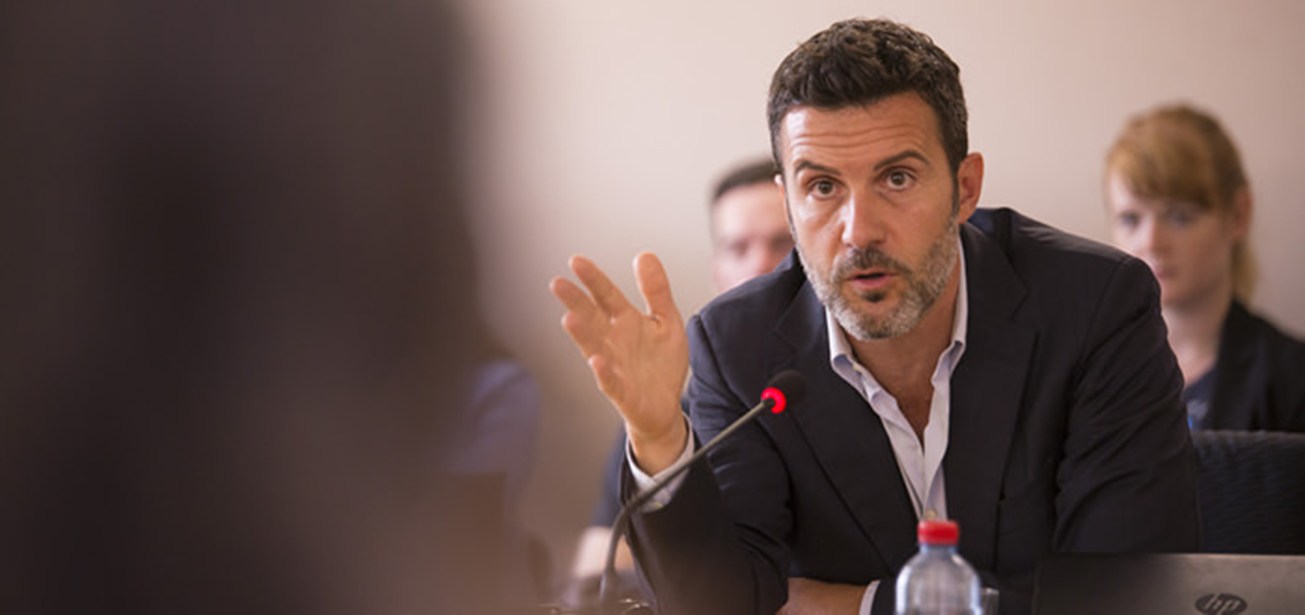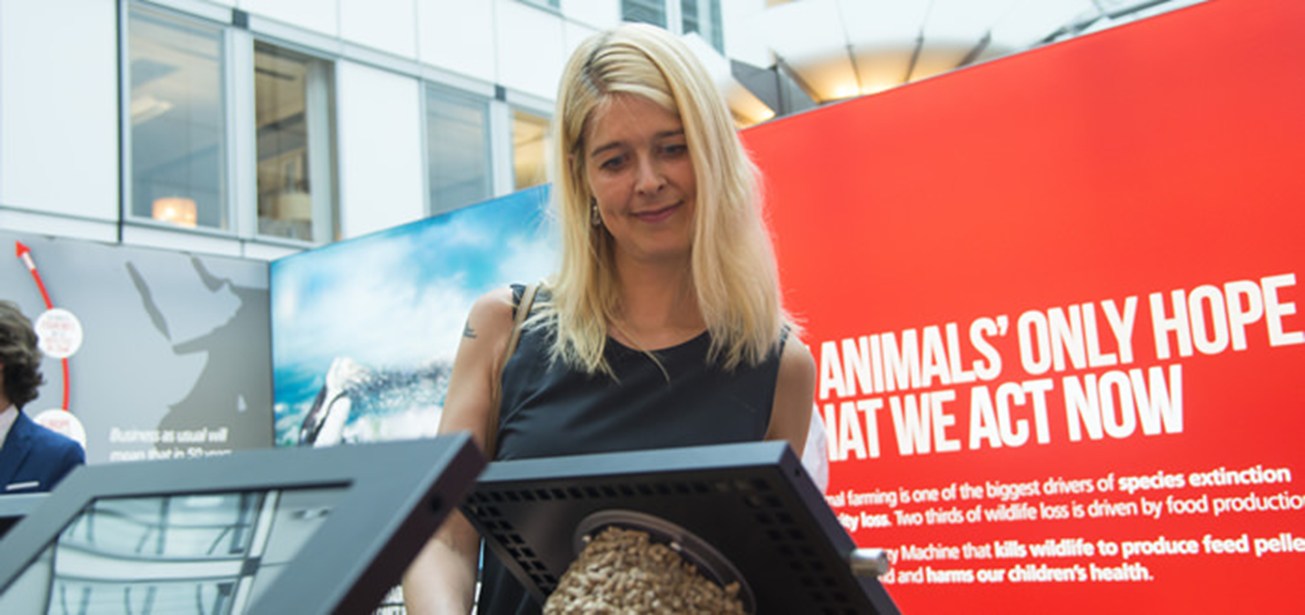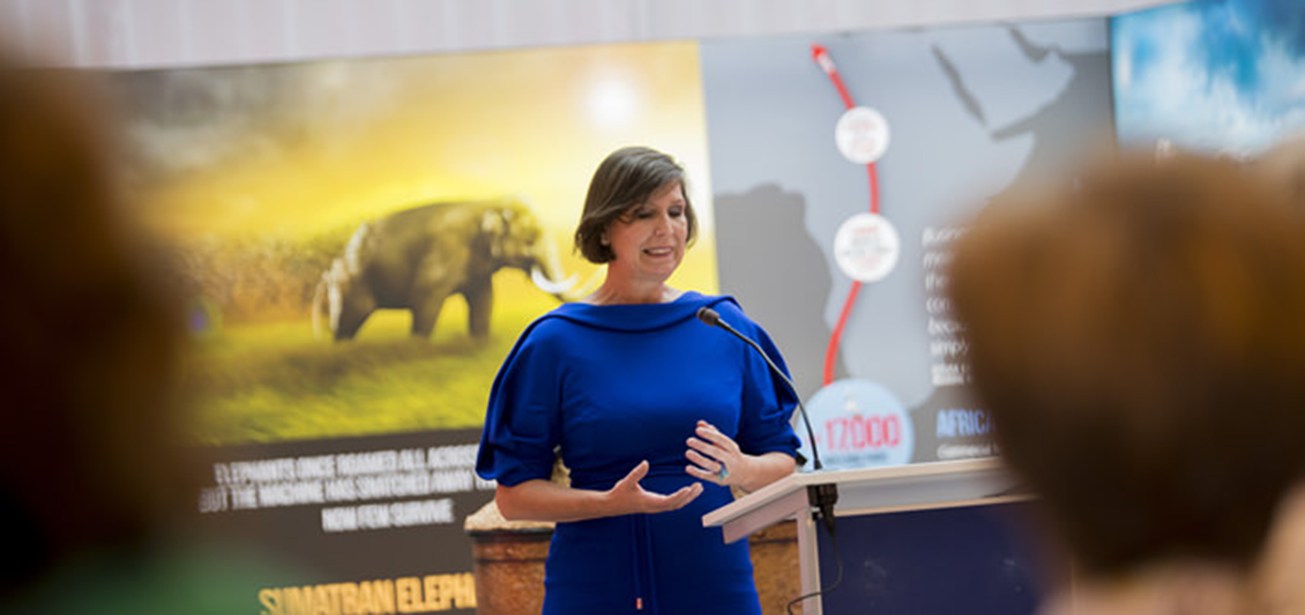 This week, 5th – 8th September, we are showcasing our immersive STOPTHEMACHINE exhibition at the European Parliament in Brussels.
Hosted by MEP Anja Hazekamp, this event gives us the opportunity to spread our important message to European decision makers and open their eyes to the shocking truth about intensive animal farming.
Discussing the way forward for Europe's food system
The exhibition launched with a round table discussion aiming to debunk the myths underlying 21st century food production. During the round table, our CEO, Philip Lymbery, presented his book Dead Zone: Where the Wild Things Were based on a two-year investigation linking the decline of the world's wildlife and factory farming.
Many people are aware that animals such as penguins, elephants and jaguars are threatened by extinction. However, few know that intensive farming, fuelled by consumer demand for 'cheap' meat, is one of the biggest drivers of species extinction and biodiversity loss on the planet.
Following this introduction, MEPs Florent Marcellesi and Eleonora Evi and Policy Director on Agriculture at Greenpeace Europe, Marco Contiero, debated the future beyond factory farming, exploring ethical and sustainable alternatives once we 'STOPTHEMACHINE' of intensive agriculture.
Exposing the hidden victims of factory farming
After the round table discussion we revealed our STOPTHEMACHINE exhibition to an audience of MEPs and their assistants, including Vice President of the European Parliament Dimitrios Papadimoulis, as well as parliamentary staff and visitors. Many MEPs spoke at the event, such as John Flack and Molly Scott Cato.
Daphne Rieder, our STOPTHEMACHINE Campaign Manager, said: "It's extremely important to gain the support of European decision makers. We need them to take a stand to help end the cruel practices associated with intensive agriculture and put in place a European Common Agriculture Policy that will ensure sustainable and ethical food production."
You can take action to STOPTHEMACHINE here by calling on EU Commissioner Karmenu Vella to protect farm animals and wildlife from the suffering and devastation of factory farming.