Published 14/11/2017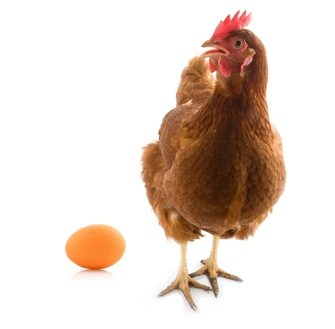 Last year, leading French retailer Carrefour pledged to go cage-free on all of the shell eggs sold in its French supermarkets by 2025 (and by 2020 for its own brand eggs). We are delighted that they have now strengthened this commitment by extending this cage-free policy to sell exclusively own-brand shell eggs by 2025 across their 9,500 supermarkets across Europe – and aim to apply the same policy across their branded egg supply in the same timeframe.
Ambitious goal
The retailer already sells 500 million cage-free own brand eggs today and this move will double that amount to 1 billion cage-free eggs by 2025 - set to benefit the lives of over 1.6 million laying hens each year.
This is an ambitious goal as it will not only apply in France, Italy and Belgium, but also in Poland, Romania and Spain - countries where caged systems are still vastly predominant.
Our Food Business team have been working with Carrefour in Europe for a number of years and will continue to work with them to ensure these commitments are met. 
Consigning cages to history
Emma Slawinski our Director of Campaigns said, "The cage free movement is strengthening everyday with more and more retailers pledging to go cage-free.
"This move by Carrefour is set to benefit over 1.6 million hens and sets a precedent for others in the market place to follow suit. With each new cage-free commitment, we move another step closer to consigning cages to the history books."