Published 24/11/2017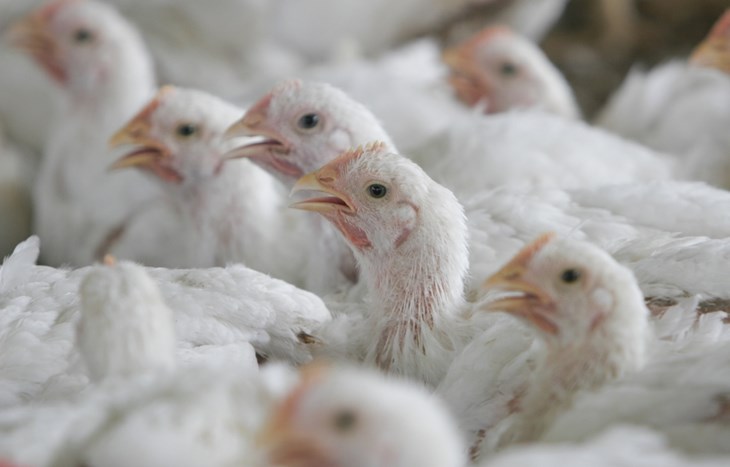 At a time when multiple companies are committing to higher welfare chicken across the globe, we are extremely disappointed that IKEA have withdrawn from their higher welfare commitments under our Good Chicken Award.
IKEA Belgium, Germany, Portugal, Czech Republic, Hungary, Slovakia, Denmark, Finland and France have regrettably made little progress in introducing the higher welfare standards they pledged to put in place and are therefore withdrawing from the Good Chicken Award. Only IKEA Italy and IKEA Switzerland retain their awards.
Highly retrograde step
Our Director of Food Business, Dr Tracey Jones, says: "IKEA's lack of progress towards their higher welfare commitments and their recent decision to withdraw completely from them, is not only disappointing, but a highly retrograde step and completely at odds with the growing movement for higher welfare chicken production both in the EU and US."
Our Food Business team has worked with IKEA since 2008 to help develop and implement their global animal welfare strategy.  As a result, IKEA has introduced a cage-free egg policy across much of its European business and has a global aspiration to use only free-range eggs. This move prompted a further decision to introduce higher welfare chicken across their European business, for which IKEA received several Good Chicken Awards. Unfortunately, despite working closely with them to introduce the required higher welfare criteria, their level of ambition has waned, and their commitment has not been achieved.
Disappointing lack of progress
IKEA's lack of progress is not only disappointing but has placed them completely at odds with the growing movement for higher welfare chicken we are witnessing in both the EU and America. More than 50 US companies have committed to make meaningful improvements to the lives of chickens by 2024 - tackling the fundamental problems of fast growing breeds, and the basic need to provide space and enrichment. Similarly, in Europe, Unilever and Elior Group have committed to advancing welfare of chickens in their global supply chains.
As more and more companies like these respond to consumer concern for animal welfare and take on board the weight of scientific evidence showing the need to improve the welfare of chickens, there is, without doubt a chicken revolution coming. We urge IKEA to be part of it and to rethink their approach.