Published 08/12/2017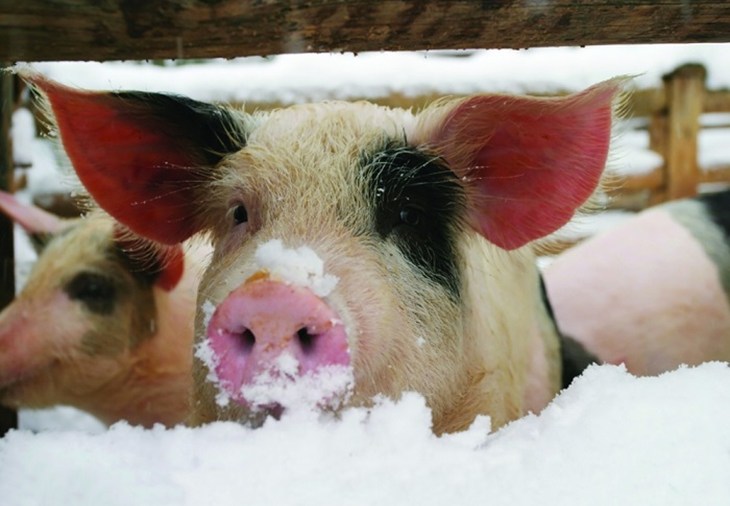 'Tis the season to be jolly! And it's also the season to be extra kind to everyone – people and animals alike. So, as Christmas draws closer, don't forget to make your Christmas meal a compassionate one.
Here's our recipe to help you do just this:
Add a large dollop of label checking. While shopping for your Christmas food, look out for welfare labelling on the meat and dairy products you purchase. When buying turkey, chicken, duck and goose look out for Soil Association Organic, organic, free-range and RSPCA Assured. For dairy look out for Soil Association Organic, organic and RSPCA Assured labels.
Avoid any fishy business by ensuring you purchase wild salmon from sustainable stocks such as Marine Stewardship Council (MSC) certified and organic or RSPCA Assured farmed salmon.
Coat with a drizzling of conscientiousness. The devil is in the detail, so don't just think about the welfare of whole products that you're buying, but ingredients too. The milk and butter in your bread sauce, the goose fat on your roast potatoes - higher welfare options are available for these too.
Sieve out any wasteful practices. We're all guilty of eating more than we should during the festive period but this isn't an excuse to waste food. Try to buy and cook only what you need and always find ways to make use of leftovers.
Mix with a drop of egg-citing alcohol. Are you having eggnog or creating cocktails with eggs this Christmas? If so, make sure they are free-range or even better organic.
Sprinkle some excitement into your life and try something new. Fed up of the same old Christmas meats? Why not give a nut roast or mushroom wellington a whirl? The vegetarian and vegan food markets are constantly evolving and you'll be spoilt for choice in the supermarkets, or you could even make your own.
So sit back, eat, drink and be merry with a clear conscious!
You can download our Compassionate Shopping list here to know which labels to look out for or email supporters@ciwf.org.uk to request hardcopies.