Published 26/03/2018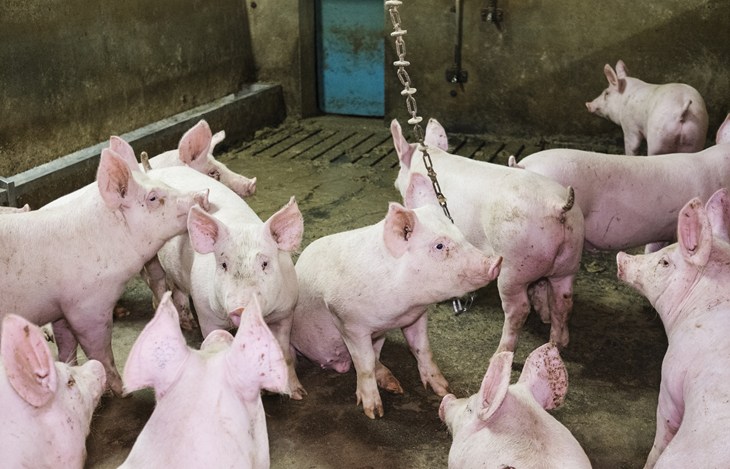 An undercover investigation released today by Lega Anti Vivisezione (LAV), has revealed the shocking reality for many pigs raised on farms producing Parma Ham and other Italian speciality foods.
Please be warned the video in the link below contains footage some people may find disturbing.
The footage obtained on six farms located in the provinces of Brescia, Cremona and Mantua, shows pigs confined indoors, in overcrowded, barren sheds, on bare concrete or slatted floors. 
The pigs have no bedding or enrichment of any kind, are living in their own faeces and urine, and have had their tails cut off. Many of the pigs seen were in dire need of veterinary care. EU legislation requires the provision of material such as straw which helps to prevent tail-biting. The legislation also bans routine tail-docking and yet many of the pigs shown have their tails docked.
Appalling conditions revealed
"The conditions seen on these farms are cruel and in many cases illegal," explained Sean Gifford, Head of Public Campaigns at Compassion in World Farming. "These pigs are not being treated as sentient beings, but as mere meat-producing machines."
"Sadly, the appalling conditions revealed in the footage are typical of the many pigs farmed in the EU."
EU laws need enforcement to #EndPigPain
Parma Ham is often thought of as an Italian product of excellence, exported and renowned worldwide, yet the terrible plight of these pigs highlights the need for pig welfare standards to be implemented in Italy and across the EU.
Along with other members of Eurogroup for Animals – we're calling on the EU and on Member States to fully enforce EU pig welfare legislation. 
Please add your voice by signing the End Pig Pain petition.