Published 04/09/2018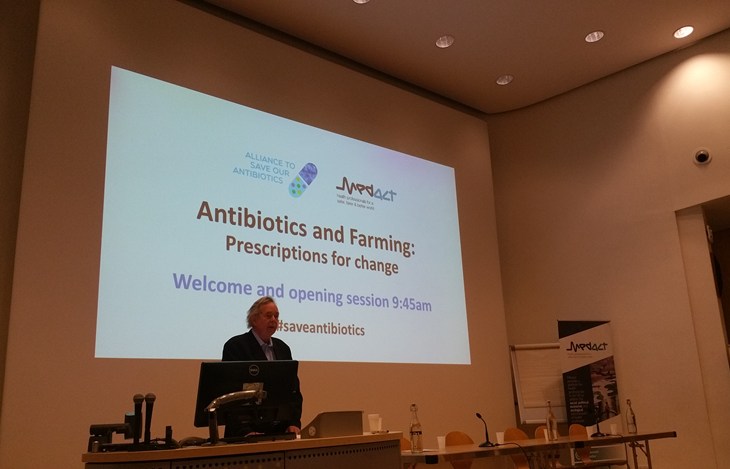 We were truly saddened to hear of the passing of Peter Melchett who died 29th August 2018. The campaigner, environmentalist and politician was instrumental to progress in the food and farming sector over the years, particularly in championing efforts to reduce antibiotic use in factory farmed animals.
A remarkable man and relentless campaigner
In his earlier life, he was a Labour government minister from 1974-79, at the Departments of Environment, Industry, and Northern Ireland (covering education and health). He was president or chair of several conservation NGOs, director of Greenpeace UK (1985-2000), and chaired Greenpeace Japan (1995-2001).
In his final decades, as policy director for The Soil Association he led work on issues ranging from antibiotic and welfare abuse in farm animals, to campaigns against pesticides that were damaging the environment and human health. Compassion, along with The Soil Association and Sustain are founder members of the Alliance to Save Our Antibiotics, in which Peter was a leading voice.
An example to us all
Peter loved his 880-acre family farm in north-west Norfolk, and put huge energy into farming it organically.
At Compassion we'll always be grateful for Peter's vision and relentless work to improve the lives of farm animals. He will be hugely missed.