Published 27/11/2018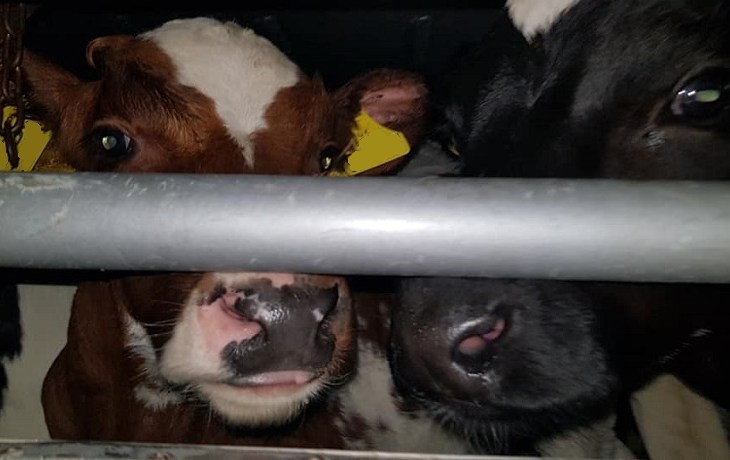 Earlier this week (25th November), Theresa May's Brexit deal was signed off by the EU Member States, but the current wording could lead to the ongoing suffering of thousands of British sheep and young calves.
As highlighted by articles in The Independent and The Sun, we have identified a sentence in the Withdrawal Agreement that might prevent a ban on live exports from the UK – a ban which we have strived for, alongside our supporters and other organisations, for decades.
One small detail – one huge threat to farm animals
Page 312 of the Brexit deal says that, if the 'backstop' comes into effect there should be no "quantitative restrictions" on exports from Northern Ireland to the European Union. If this line remains unchanged, it would make a ban on live exports from Northern Ireland impossible.
Our Chief Policy Advisor,  Peter Stevenson, said: "We are deeply worried by this wording. The Government has expressed great interest in banning the live export of farm animals for slaughter after Brexit. However, this agreement will make it all but impossible.
"The UK is unable to guarantee the welfare of animals during transport and slaughter, once they leave our shores. The only way to protect the welfare of British animals is to ban this cruel and unnecessary trade."
Take action to help stop live exports
We are politically neutral and take no position on the Brexit debate. But for anyone who cares about animal suffering, this would be very disappointing, dealing a major blow to the UK's aims to be a global leader in animal welfare.
Please ask Michael Gove to amend the Brexit deal, to ensure the it allows the UK to stop live exports for fattening and slaughter.