Published 14/12/2018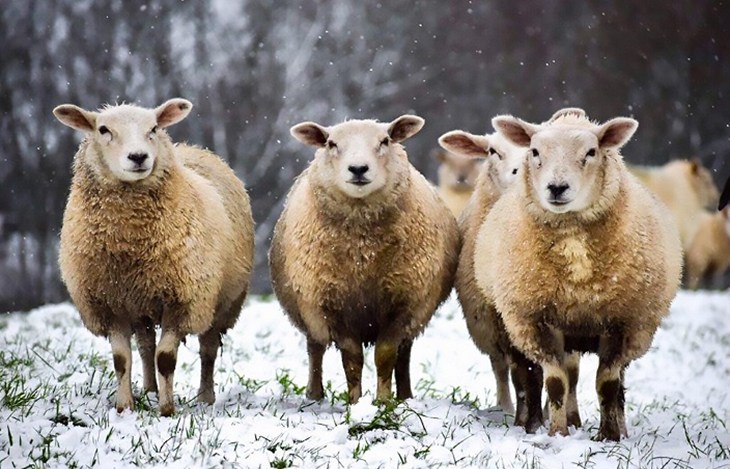 With so many considerations it can be difficult to know where what's on our plate really comes from – here are some tips to make this Christmas a compassionate one. Enjoy!
Who's on the good list?
When doing your Christmas food shop, look out for higher welfare labels on meat and dairy products. Our handy shopping list gives you the lowdown on which labels to look for.
Skip the salmon
Christmas generally comes with an increase in salmon sales but farmed salmon are often confined to sea cages in the thousands - these fish spend their short lives swimming in cramped waters where disease and parasites can thrive.
So this year, why not skip the salmon and try a delicious veggie alternative instead?
Watch your waste (and your waist!)
We can all be guilty of eating more than we should during the festive period but this isn't an excuse to waste food. Try to buy and cook only what you need and always find ways to make use of leftovers. Take some party inspiration from our friend Hugh Fearnley-Whittingstall who recently prepared a festive vegan feast!
Try something different
Fed up of the same old Christmas meats? Why not give a nut roast or mushroom wellington a whirl? The vegetarian and vegan food markets are constantly evolving, and you'll be spoilt for choice in the supermarkets. Or you could check out online recipes and make your own. Need inspiration? Look up Zanna van Dijk's festive vegan desserts! 
Bon appétit
Sit back, eat, drink and be merry with a clear conscious! Wishing you all a very happy Christmas from all at Compassion in World Farming.
You can download our Compassionate Shopping list here to know which labels to look out for or email us via our contact form to request hard copies.