Published 26/02/2019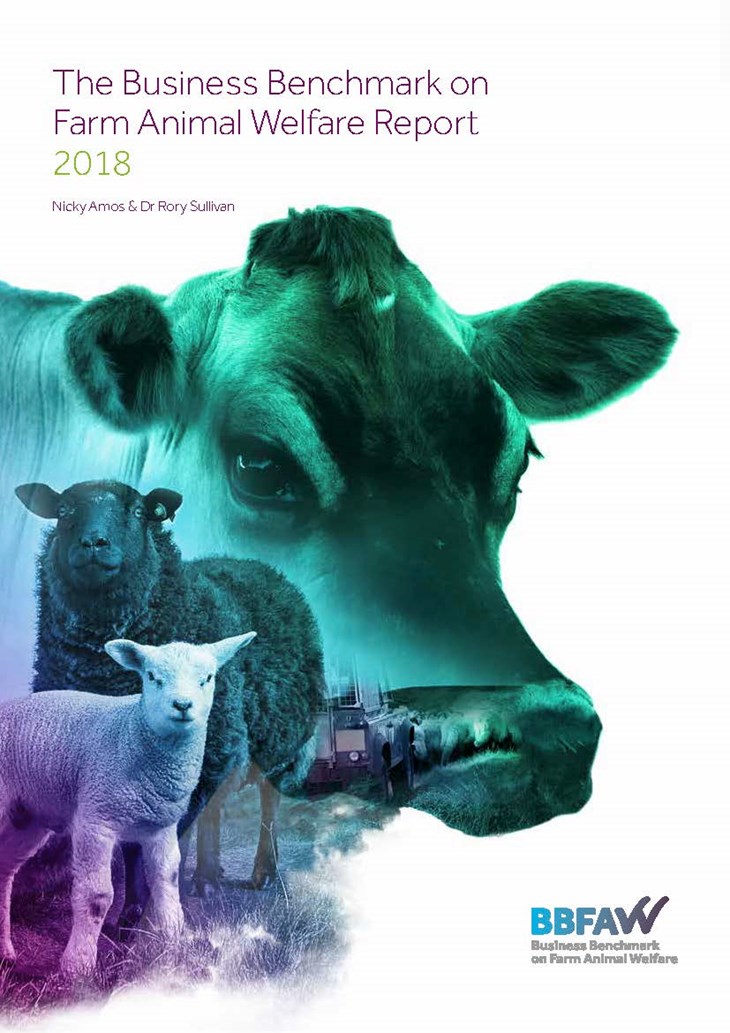 Launched today, (26th February) the seventh annual Business Benchmark on Farm Animal Welfare (BBFAW) recognises Co-op Group (Switzerland), Cranswick, Marks & Spencer, Noble Foods and Waitrose as global leaders on farm animal welfare.
The BBFAW provides an annual review on how the world's leading food companies are assessing and managing practices, processes and performance on farm animal welfare. It is compiled by independent experts and supported by Compassion in World Farming and World Animal Protection.
150 companies across 23 countries
This year's Benchmark covers 150 companies across 23 countries and reveals that while many of the participating companies have now adopted and implemented farm animal welfare policies, the majority provide little or no information on their farm animal welfare performance. However, of the 55 food companies that have been continuously assessed since the first Benchmark in 2012, 45 (82%) have moved up at least one tier.
In the 2018 Benchmark report, 19 companies have moved up at least one tier, despite the increased weighting of the performance reporting and impact questions (from 24% in 2017 to 35% in 2018).
Food Business Team making strides
We are pleased to report that our Food Business team has worked in depth on the animal welfare policies, practices and performance of 11 of the 19 food companies that have improved their ranking this year. Their success demonstrates that while there is still much work to be done, there is both an appetite and a will for change.
Philip Lymbery, our CEO, commented: "The Benchmark has played a key role in keeping farm animal welfare firmly on the agenda of global food businesses. Moving forward we need to ensure that this delivers real and concrete benefits for animals farmed for food".
Read more about this year's results here.