Published 23/05/2019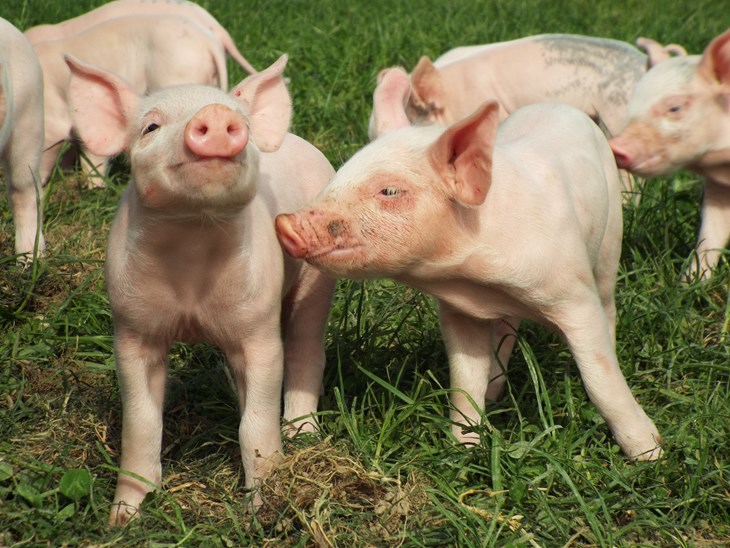 We are delighted to announce that today (23rd May), the Compassion-led parliamentary petition, calling on the Government to End the Cage Age, has hit 100,000 signatures.
Heartfelt thanks
We want to say an enormous THANK YOU to all our wonderful supporters who have backed this latest campaign push. We are also extremely grateful to our friends at Animal Aid, Animal Equality, Humane Society International, OneKind, PETA, RSPCA, Sustain, The Humane League and Viva who have helped us to reach this target.
Several of our wonderful Patrons and high profile supporters, including Joanna Lumley, Peter Egan, Evanna Lynch, Kate Ford, Mike Beckingham and Deborah Meaden (also lead signatory) appeared in the campaign film 'Dear Humans'. As always, they have been of huge value in sharing our message, so a heartfelt thank you goes to them too.
A real opportunity for change
Natasha Smith, our UK Campaign Manager, said: "It's wonderful to see such huge support for this important campaign and we're delighted that there's a real opportunity for change for millions of British animals."
Around 16 million farm animals are trapped in cages every year in the UK. Cages confine, restrict and thwart many of an animal's natural instincts. They are inhumane, outdated and clearly detrimental to farm animal welfare.
Now that the petition has reached the 100K signature mark, Parliament must consider this issue for a debate.
Our Senior Policy Manager, James West, said: "We hope that ending caged farming will be given the important consideration that it so clearly deserves. The British public wants to trust that the food produced on UK farms is raised to higher welfare standards. A life in a cage falls well short of this.
"We are now calling on Members of Parliament to support our End the Cage Age campaign and when the debate takes place urge Ministers to take action.
"The Government has stated on numerous occasions that the UK will be the global leader in farm animal welfare once we leave the EU. If it is serious about this ambition, it must embrace a cage-free future."
Supportive policy makers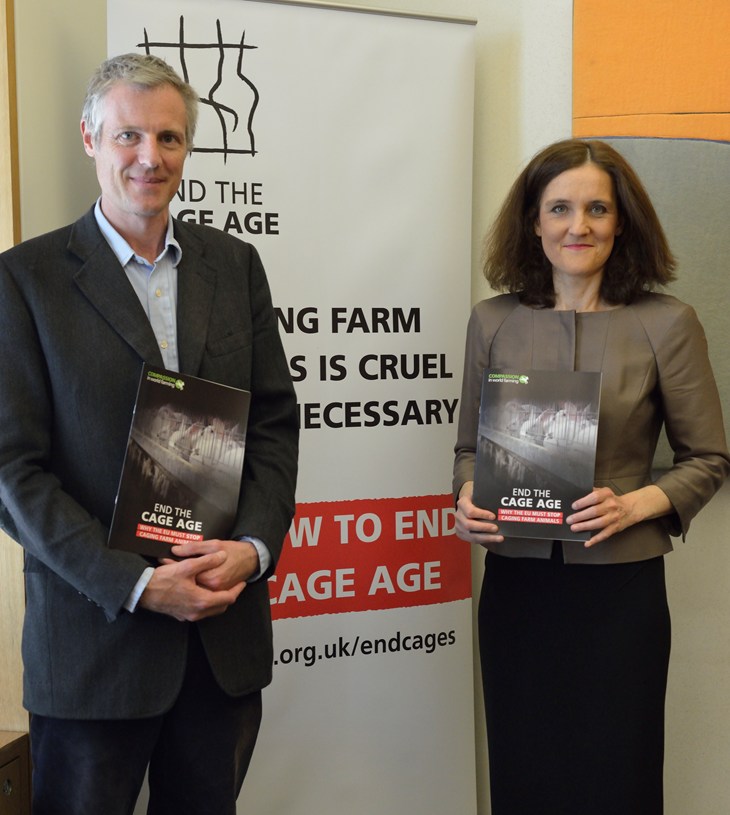 Earlier this week, we held a walk-in briefing session at Westminster, in support of our campaign. The event was attended by over 35 supportive MPs, who were informed on the damaging impacts of UK caged farming systems and steps needed to move towards higher welfare farming.
We are extremely grateful to Theresa Villiers MP for hosting the event and for her continued support in the fight to end factory farming.
If you haven't already, there's still time to sign and tell the Government that cages cause huge suffering.