Published 17/06/2019
United against a cruel trade
On Friday (14th June) campaigners across the world united to call for an end to the long-distance transport of animals for fattening and slaughter. Passionate campaigners from 43 countries took over 150 actions to raise awareness on this cruel trade.
From Uganda to Liberia and New Zealand to Canada, Non-Governmental Organisations and activists confronted the live animal transport industry through colourful, but peaceful protests at sea ports, airports and government buildings, making this year's Stop Live Transport: International Awareness Day, the biggest yet!
Our actions across Europe
Our European offices participated with an array of activities that spread powerful messages on the reality of live animal exports and transport.
In the Czech Republic, our team took to the streets calling for a ban on live transport.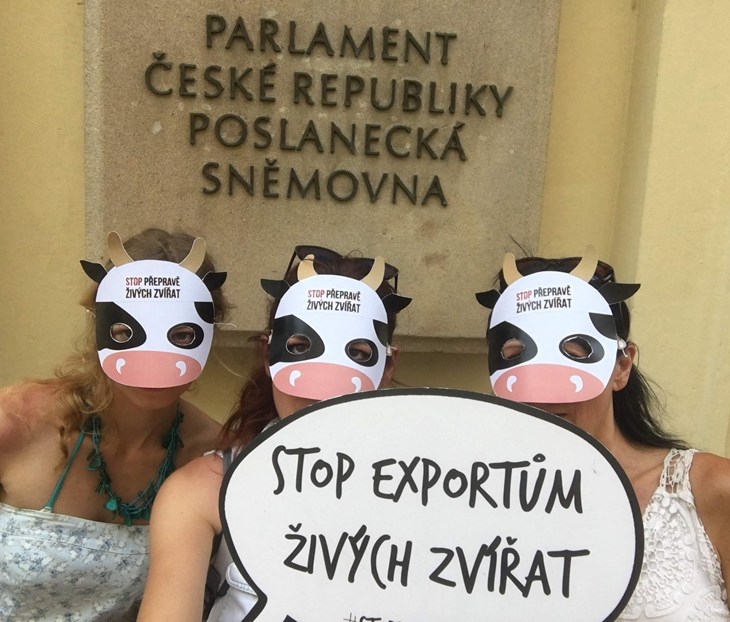 In France, a toy livestock truck toured around iconic Parisian locations, with the ask: Stop Playing with Animals.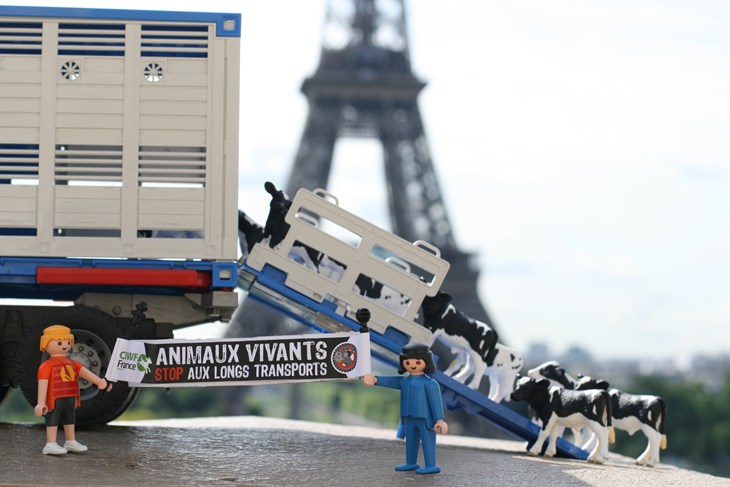 In Italy, two giant postcards with the message Greetings from the Middle East and Greetings from North Africa were mailed - on behalf of the animals - to the Ministry of Health and Ministry of Agriculture in Rome.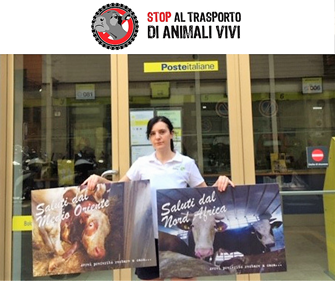 In the Netherlands, a truck projecting videos of animals on long-distance journeys travelled around the country, stopping at landmark locations such as Dam Square in Amsterdam,  the Parliament and the Ministry of Agriculture in the Hague, spreading the Stop Live Transport message.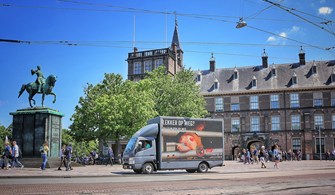 Mobile billboards exposing live animal transport and calling for a ban toured Warsaw, Poland, stopping at key locations such as the Polish Parliament and the Ministry of Agriculture.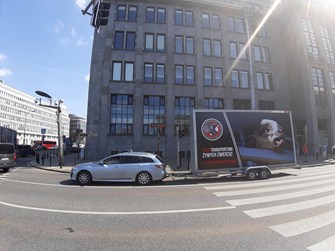 Activists wearing farm animal masks took symbolic bus journeys on public buses in Madrid, Spain to raise awareness of live animal transport.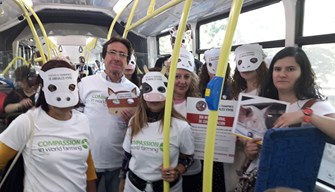 Supporters gathered in front of the EU Parliament in Brussels to raise awareness of live transport. Members of the EU Parliament (MEPs) Anja Hazekamp and Jytte Guteland called for the end of long-distance animal transport while other MEPs supported the cause via social media.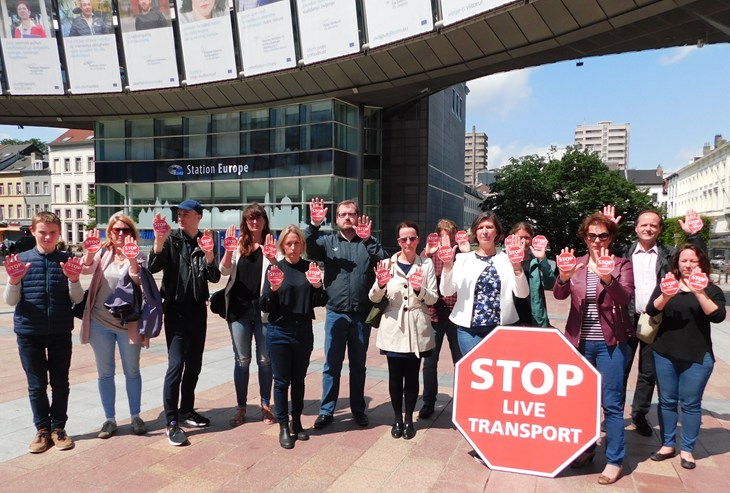 Time to end this unnecessary cruelty
Every year, around the world, millions of live animals are transported over thousands of kilometres - by air, sea or land - to be slaughtered or fattened for slaughter. During these long journeys they suffer tremendously due to stress, exhaustion, over-heating and injuries. Many of these animals are sheep and calves kept in over-crowded conditions without enough food, water, or space to move, and often face an inhumane slaughter at their final destination.
Our CEO, Philip Lymbery, who spoke at the Stop Live Transport: International Awareness Day London rally, said: "It is simply inhumane for animals to be transported on such long journeys where fear, pain and death - at the end of such journeys - are inevitable.
"We need to urgently stop live transport and save these animals from immense and unnecessary suffering."
Find out more about our campaign to Stop Live Transport here.