Published 12/07/2019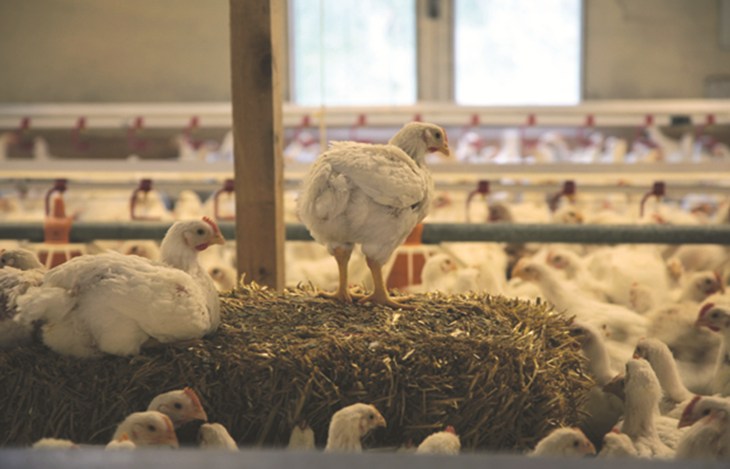 Today, KFC publicly committed to sourcing their chicken to higher welfare standards by signing up to the Better Chicken Commitment in the UK, Ireland, the Netherlands, Belgium, Sweden and Germany.
Renowned for their chicken, KFC will be looking to introduce the new standards, which include giving the birds more space in the barns, perches and pecking objects such as straw bales, and a commitment to only using healthier, slower growing breeds, by 2026.
A big commitment by a big brand
KFC have fully embraced the need to improve the lives of the millions of chickens raised each year to meet the demands of its customers. Importantly, they have shown genuine determination to get this done by working with suppliers and franchise holders to support the commitment – which is set to benefit the lives of 72 million animals, predominantly sold across the 890 outlets in the UK and Ireland.
Our Director of Food Business, Dr Tracey Jones, said: "It is fantastic to see such an iconic chicken brand boldly commit to such significant welfare improvements. We have been working with KFC for nearly 10 years and we are delighted with their genuine desire to do the right thing, not only for the chickens in their supply, but for a wholescale market shift towards better chicken too.
"No company can lift the welfare of a nation's chicken on their own. We hope other companies will take confidence from this commitment and join the growing movement for higher welfare chicken.
"I wholeheartedly congratulate KFC for their commitment and look forward to working with them on the successful implementation of these higher welfare standards."
Ongoing improvements to chicken welfare standards
KFC have been working on their animal welfare credentials for a number of years. They secured a Good Egg Award in 2012 for their commitment to cage-free eggs and have been steadily introducing natural light and enrichment to stimulate bird activity across their chicken supply chain. More recently they have made impressive strides with their reporting and transparency surrounding their supply.
Paula MacKenzie, CEO of KFC UK & Ireland, said: "Signing up to the European Chicken Commitment isn't just a box-ticking exercise for us, we're doing this because we truly believe it's the right thing to do. Chicken is our business and we have a responsibility as 'the' chicken brand, to make sure that we are pushing improvement to chicken welfare standards across our supply chain."
KFC's ongoing focus on animal welfare was recognised earlier this year when parent company Yum! Foods moved up two tiers in the global Business Benchmark on Farm Animal Welfare.
Find out more about our Food Business programme here.