Published 30/09/2019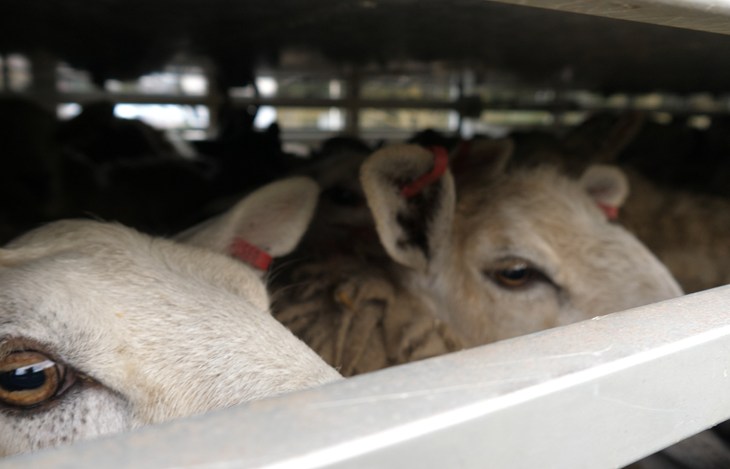 We are encouraged by today's announcement (30th September) from the Government that proposals will be unveiled to end live animal exports for slaughter from the UK.
Encouraging first step
After decades of campaigning to ban live exports, today's announcement is of great significance as it could help to end the unjustified and horrific suffering of thousands of animals which leave the UK each year, only to be slaughtered on arrival overseas.
In her speech at the Conservative Party Conference, Environment Secretary Theresa Villiers said the Government would be "bringing forward proposals for consideration on… ending live exports for slaughter".
Our Senior Policy Manager James West, said: "We have been at the forefront of the campaign to end this cruel and unnecessary trade for decades and this announcement is an encouraging first step to ending this horrendous trade.
"If the Government's plans come to fruition, the unimaginable suffering of thousands of British farm animals, exported on long and gruelling journeys overseas for slaughter each year could be prevented."
What about export for fattening?
While the forthcoming proposals are an important step towards ending live exports, it is not clear whether they will also cover animals being exported for fattening. If not, around two thirds of the animals currently exported live from the UK will continue to leave our shores, including all calf exports and many thousands of sheep.
James concluded: "The Government must now clarify whether the proposals will also apply to those animals exported for fattening. If not, thousands of calves will continue to be exported for veal production on the continent, and many sheep will also continue to be sent overseas."
Keeping up the pressure
We have written to the Secretary of State expressing our concerns and asking for clarification on whether the Governments proposals will also extend to fattening animals. You can read the full letter here.
You can also keep up the pressure against live exports by contacting your MP.