Published 02/03/2020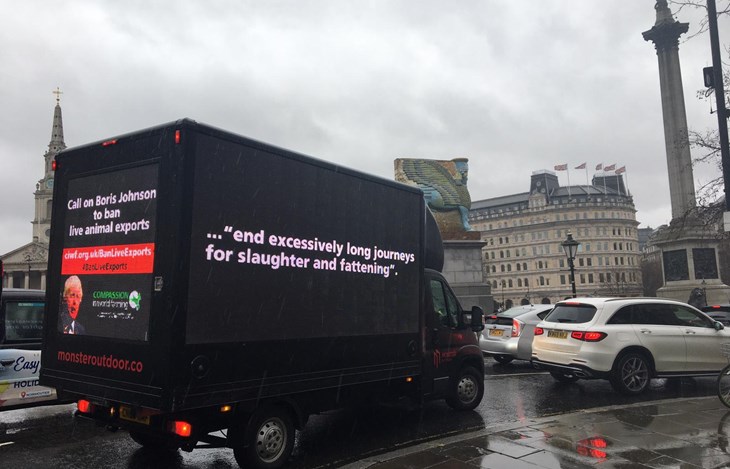 Last week (24th - 28th February), we took our message to London with bold ads calling on the Prime Minister to fulfil his party's promise to Ban Live Exports.
In addition to thought-provoking digital adverts at central London tube stations, we placed a striking print advert in last Thursday's issue of the Evening Standard, which has a daily readership of 1.7 million. An ad also went out in last week's edition of The Spectator - a newspaper previously edited by the Prime Minister himself - which has a circulation of 85,000. And at the end of the week, we drove a digital ad van displaying our message from Boris Johnson's constituency in Uxbridge to Westminster.
Powerful voices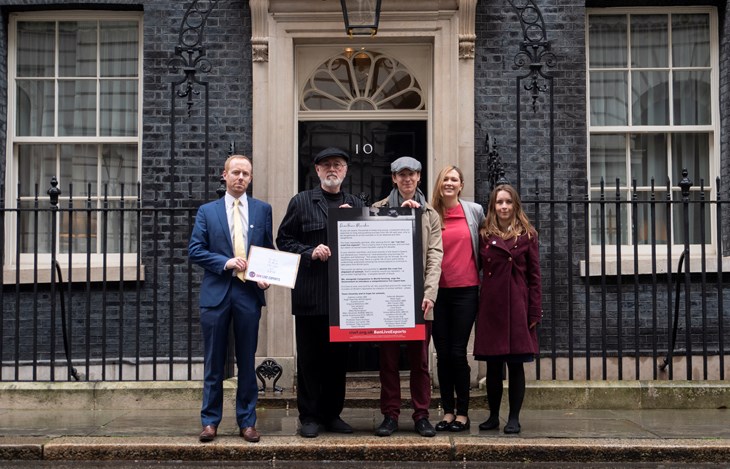 On Friday, we were joined at 10 Downing Street by actors Peter Egan and Mike Beckingham, who helped us to hand-deliver an open letter to the Prime Minister asking him to follow-up on his promises to ban live exports. 28 of our High Profile Supporters and Visionaries, including veterinarians Emma Milne, Marc Abraham and James Greenwood, added their name to the letter.
Eye-catching ads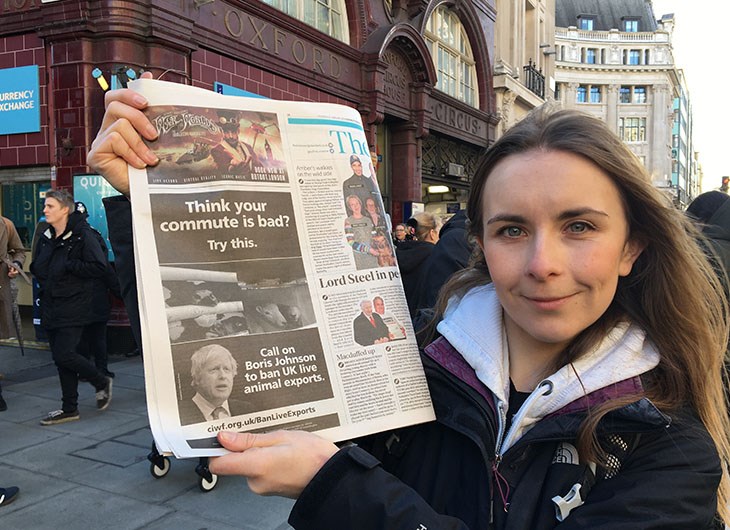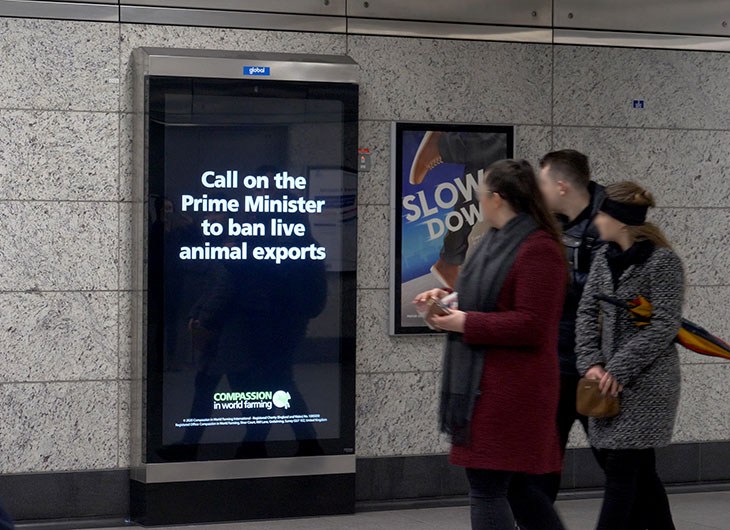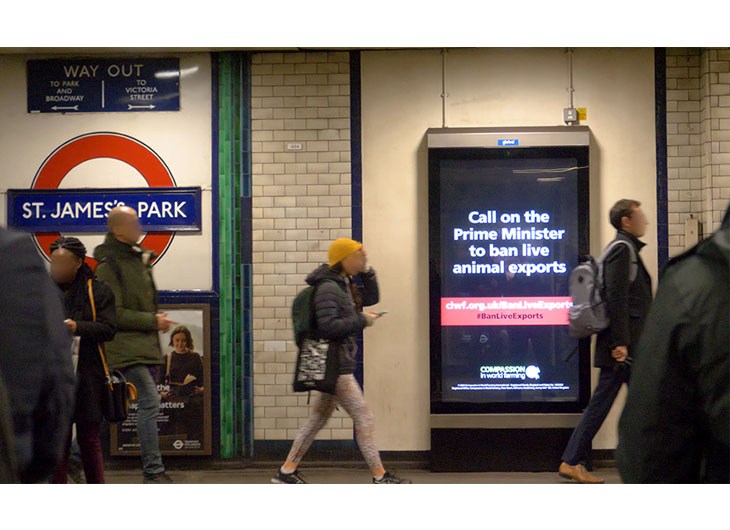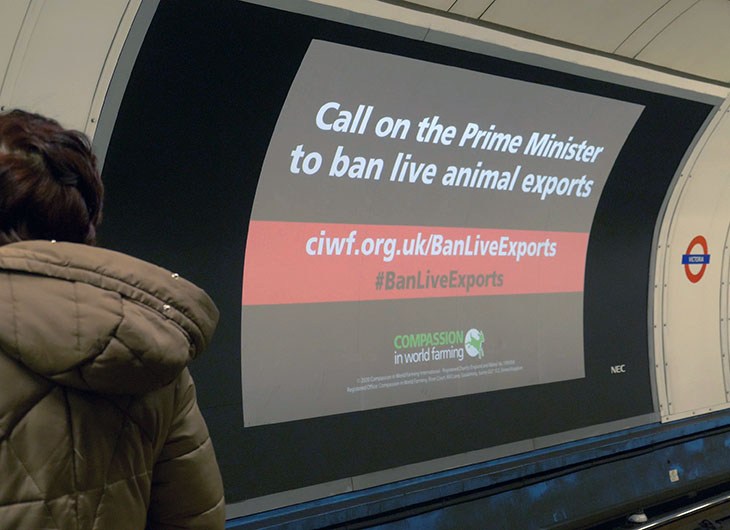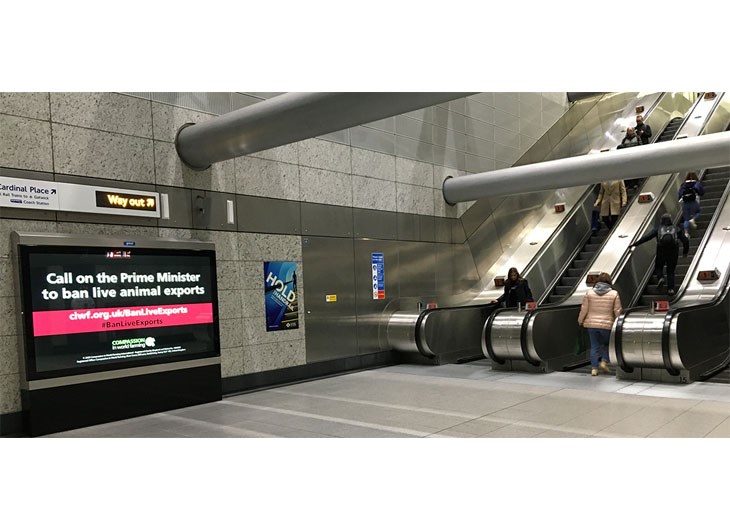 "We have seen so much fantastic support for our Ban Live Exports campaign over the past week," says Natasha Smith, our Campaigns Manager. "Our eye-catching ads helped raised awareness, reaching millions of people, and reminded the Government of the promise they need to keep. It's time for Boris Johnson to turn his words into actions and end this unjustified and horrific trade – once and for all."
Take action
If you haven't already, please join us in our call to ban this cruel trade by taking action here.