Published 17/03/2020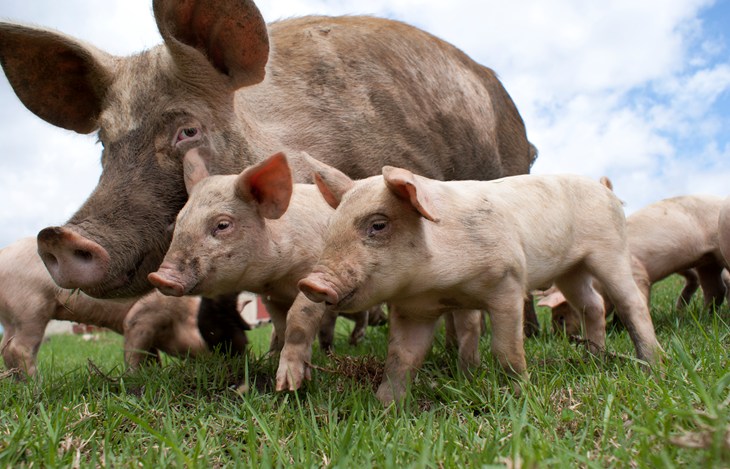 Yesterday (16th March), Members of Parliament gathered to debate two crucial issues – animal sentience and the use of cages in farming. These debates presented an important opportunity to ramp up political pressure on the Government to act in these areas.
Last year, we led a coalition of animal welfare organisations backing a parliamentary petition which called on the Government to end the use of cages for UK farm animals. We also supported a petition calling for animal sentience to be recognised in UK law. Both petitions quickly gained over 100,000 signatures, highlighting public opinion of these issues. The debates were initially scheduled for September but postponed due to the prorogation of Parliament.
A sound opinion
Ahead of yesterday's debate, Dragons' Den Investor and lead signatory of the End the Cage Age petition, Deborah Meaden, raised awareness of our campaign and the need for a ban on cages with a thought-provoking opinion piece in HuffPost.
Deborah's rousing words were echoed by Kerry McCarthy MP, who began the debate by reminding Parliament of the inherent cruelty of cages.
"A sow confined in a crate in which she cannot turn around will suffer because she will not be able to exhibit natural behaviours, even with the best care and stockmanship," she explained, before highlighting the fact that several countries, including Germany and Austria, have already taken steps to removing cages from their animal farming systems.
Encouraging commitments
Defra Minister Victoria Prentis MP then announced that, "the Government are currently examining the future use of cages for all laying hens." She also said: "The Government have made it clear that we remain completely committed to the ambition that farrowing crates should no longer be used for sows." This is a welcome advance in the Government's animal welfare policy, and we will continue to press them over the coming months to act on these intentions.
During the debate on animal sentience debate, there was clear cross-party commitment to enshrining animal sentience in UK law. Victoria Prentis MP said: "It has never been in dispute that, of course, animals are sentient beings... While absolutely committing to bring forward the legislation at some point, I am not committing to bringing it forward this year."
Whilst it is encouraging that the Government has reiterated its commitment to introducing animal sentience legislation, we are disappointed that a timeframe has not been set and concerned that this could lead to a gap in legislation if the new law is not introduced by the end of this year.
Leading the way?
James West, our Senior Policy Manager, said: "Compassion would like to thank all the MPs who attended the debates on animal sentience and caged farming, and particularly Kerry McCarthy MP for leading them both.
"We encourage the Government to bring forward sentience legislation that needs to be introduced, to prevent a gap in our animal welfare laws, as a priority.
"It is clear from the debate that many EU countries are leading the charge when it comes to stopping caged farming practices. If the UK is to not be left behind and instead be the global leader it wants to – and should – be, the Government must set about phasing out crates and cages on UK farms. We urge Defra to consult on the use of farrowing crates and enriched cages with a view to ending the cage age - improving the welfare of millions farm animals each year."
Keep up the fight
Around 16 million farm animals are trapped in cages every year in the UK. If you haven't already, please urge your animal welfare minister to bring about an end to the cage age and to usher in a new era in farming of which Britain can be truly proud.