Published 29/05/2020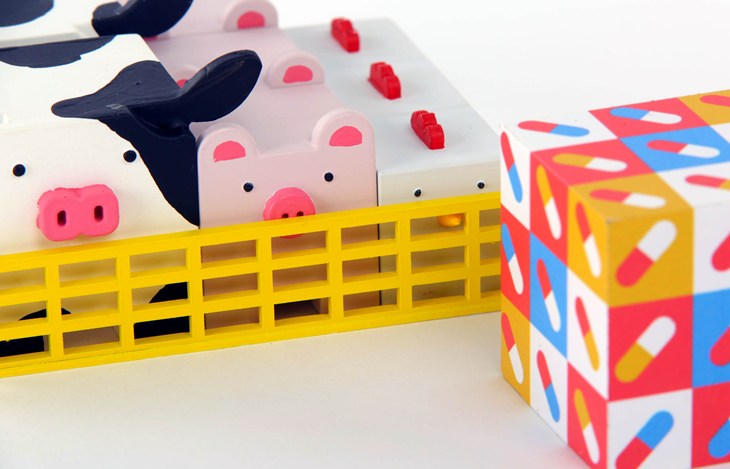 This week, the Alliance to Save Our Antibiotics released "Farm antibiotic use in the United States: a threat to UK Standards?", a report which shows that US farmed animals receive five times the amount of antibiotics as farmed animals in the UK.
Worrying numbers
Antibiotics use in the US, as compared to use in the UK, is:
8-9 times higher in cattle
Twice as high in pigs
More than twice as high in chickens
9 times higher in turkeys
Farm animals may be given more antibiotics to prevent potential health issues that arise from the cramped, stressful conditions associated with factory farming, but the numbers above are worrying as they reflect the perfect recipe for the development of antibacterial resistance.
The dangers of antibiotic resistance
When antibiotics are overused, the bacteria they are meant to kill can adapt and develop resistance, making these life-saving medicines ineffective.
"US farmers continue to overuse antibiotics despite increasing warnings about the threat this poses to human health," says Cóilín Nunan, Scientific Advisor at the Alliance to Save Antibiotics, and one of the authors of the report. "And we know that antibiotic-resistant bacteria can pass to humans through the food chain."
As a result of antibiotic resistance, some drugs, such as colistin – which is administered to people suffering from pneumonia – have already been rendered less effective.
Implications for trade deals
As the UK enters into trade negotiations with the US post-Brexit, antibiotic use in farming will become an issue. Right now, the majority of British imports of meat and dairy come from the EU, where antibiotic use in farming is typically much lower than in the US.
The removal of these sanctions could open the door to imports of meat and dairy from the US that do not meet higher welfare standards. For example, the UK government might decide to lift current EU sanctions after leaving, some of which include bans on the importation of: beef from hormone treated cattle; chlorine-washed chicken meat; pig meat from animals treated with the growth-promoting chemical ractopamine; and dairy products produced from cows injected with growth hormones.
This could lead to irreversible consequences, such as antibacterial resistance, and would only reinforce poor welfare standards on imported products.
A clear message
"Instead of risking undermining British farming, the government should be insisting that all imports be produced to equivalent standards," Cóilín concludes.
It is clear that, in order to protect the higher animal welfare standards in the UK and to help prevent the development of antibiotic-resistant bacteria, we need to heed the warnings in this report and encourage the UK government to form trade deals with this information in mind.
The Alliance to Save Our Antibiotics is an coalition of health, medical, civil society and animal welfare groups campaigning to stop the overuse of antibiotics in animal farming. The Alliance was founded in 2009 by Compassion, the Soil Association and Sustain. Our vision is a world in which human and animal health, and well-being are protected by food and farming systems that do not rely on routine antibiotic use.