Published 03/06/2020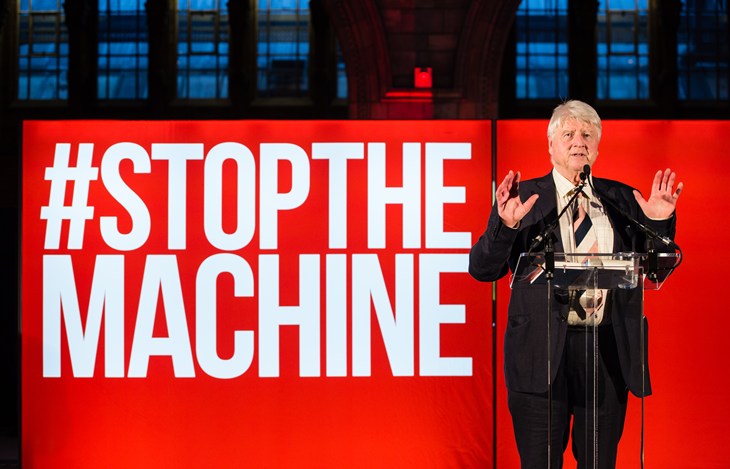 We are delighted to announce that respected author and former politician Stanley Johnson, has become our latest Patron. Stanley joins our other Patrons including Chris Packham, Jane Goodall and Joanna Lumley, in the fight to combat the biggest cause of animal cruelty on the planet - factory farming.
Advocate for animals
Stanley has worked in the field of environment, conservation and animal welfare for over 40 years, so his enthusiasm for our work comes as no surprise. As a member of the European Parliament, he was Vice-Chairman of the Environment Committee and Founder-Chair of the All-Party Group on Animal Welfare. He has also received awards from the RSPCA, RSPB, WWF and Greenpeace for outstanding services to animal welfare and the environment, respectively.
Stanley has supported us for many years, and is particularly passionate about our campaigns to Ban Live Exports and STOPTHEMACHINE.
Our global responsibility
"I'm honoured to become a Patron of Compassion in World Farming, an organisation that is working tirelessly to end the cruelty of intensive farming," said Stanley on accepting the patronage. "Few people know that there is a direct link between intensive farming and biodiversity loss, and as a lifelong conservationist, I am passionate about our global responsibility to address this destructive system. Compassion not only raises awareness of the negative impact factory farming has on animals, people and the planet, but also creates real change through their campaigning and lobbying work.
"It is vital that we end the practice of factory farming and turn to alternative, higher-welfare systems that allow animals to live natural lives. I'm extremely proud to support Compassion's dedicated efforts to this cause."
Implementing change for the better
Our Global CEO, Philip Lymbery, said: "It is truly wonderful to have the backing of such an inspirational and passionate advocate, delivering our messages to implement change for farm animals, and helping our mission to end cruel factory farming."
Find out more about Stanley and his work with us here.