Published 21/09/2020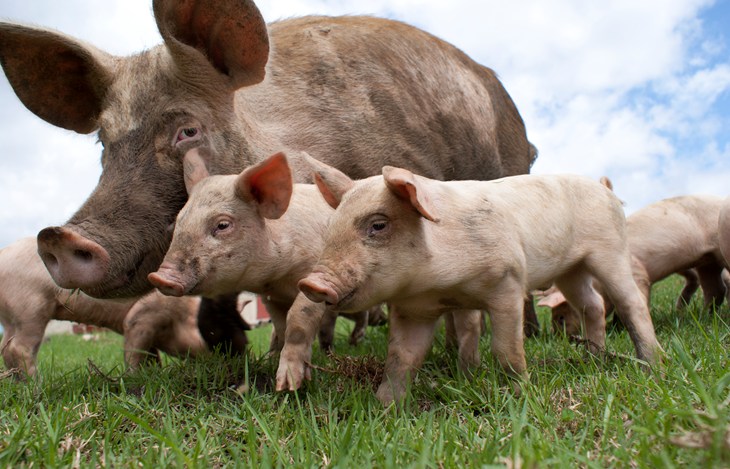 94 leading environmentalists and renowned academics from around the world have signed an open letter, that we have coordinated, calling on major financial institutions to stop funding factory farms.
Big money
The letter highlights the huge costs of industrial farming – for the environment, for human health, and for animal welfare – and it has been sent to banks including HSBC, Barclays and Santander, as well as organisations such as the World Bank, the International Monetary Fund and the European Bank for Reconstruction and Development. It calls for a halt to investments and funding for factory farms, and instead stresses the need for a move towards regenerative forms of agriculture to minimise the risk of future pandemics.
Famous faces and acclaimed academics
Nearly one hundred of our visionaries have backed the letter, including leading environmentalists such as Jane Goodall and Jonathon Porritt, renowned academics like Prof Tim Lang and Prof Peter Singer, and famous faces from Joanna Lumley to Alan Titchmarsh.
The letter details how industrial livestock production not only increases the potential for further pandemics, but also contributes to antibiotic resistance and other human health issues, food insecurity, climate change, biodiversity loss and water pollution.
The time is now
"COVID-19 has brought to light the threat of future pandemics posed by factory farming," said Sean Gifford, our Director of Global Campaigns. "Farms which fail to respect animal welfare and the environment can no longer be bankrolled; the risk is just too great. As we look to a post-COVID recovery, the time has come to re-evaluate our farming methods."
"We are at a turning point in history and we need major financial institutions and intergovernmental organisations to act now. The need has never been more pressing."
We are delighted that The Independent has covered this plea, helping to spread the word and increase pressure on the financial institutions that have been named.
Read the letter and see the full list of signatories here.