Published 16/09/2020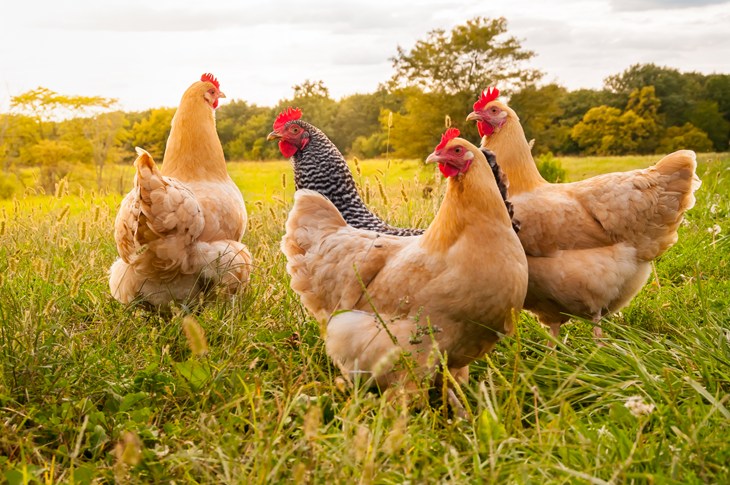 Today (16th September), Czech MPs voted to ban the cage farming of laying hens from the year 2027. This monumental development, which will improve the lives of more than 4.5 million hens, is partly due to the success of the End the Cage Age European Citizens' Initiative, which gained the support of 170 organisations and over 1.5 million citizens.
The end is in sight
Over 300 million farm animals across the EU are forced to live their entire lives imprisoned in tiny, barren cages. These inhumane systems confine, restrict, and thwart many of an animal's natural instincts and are a stark reflection on our society. Thankfully, the progress achieved today is set to make that reality a distant memory for hens in the Czech Republic.
"Today's victory finally gives these hens a chance for a better life," says Romana Šonková, our Representative in the Czech Republic, and a member of the European Citizens' Initiative Committee: End of the Cage Age. "Although we would like cages to be banned immediately, we are very pleased that the end of the cage age is in sight."
Setting a precedent
The ban on cage farming in the Czech Republic, if it becomes formal law, will position the country in good company alongside Luxembourg, Austria and Germany, where legislative bans on cages have already been enacted. The ban will also set a further precedent for the rest of Europe, making it more likely that other European governments will yield to the pressure set by us, other animal protection organisations, and European citizens.
"This is an important step towards a Europe-wide ban on cage farming," says Olga Kikou, a member of the Initiative Committee and Head of Compassion in World Farming, EU, "We are all delighted that today's success brings us closer to our goal and may inspire other EU Member States to take a similar step."
We now look to the Czech Senate with optimism, where further debates and a final vote will take place before the law passes to the President for approval.
Thank you!
None of this could have been achieved without the long-term support of over one million compassionate people throughout the EU. Thank you for standing up for farm animals and demanding change!