Published 12/10/2020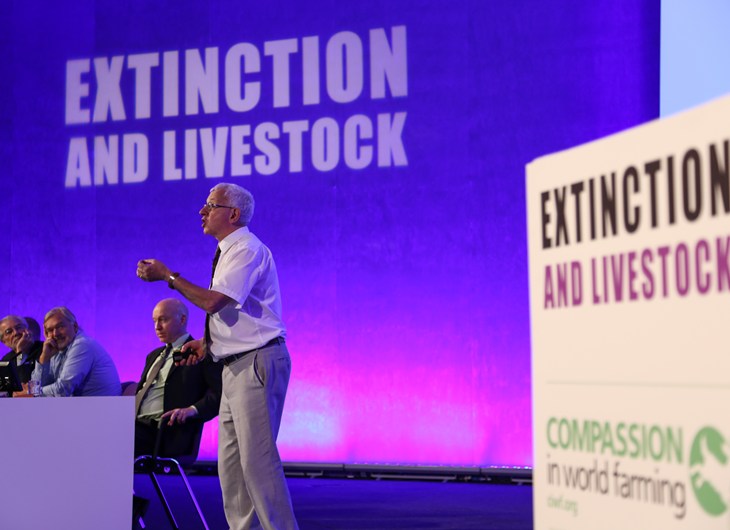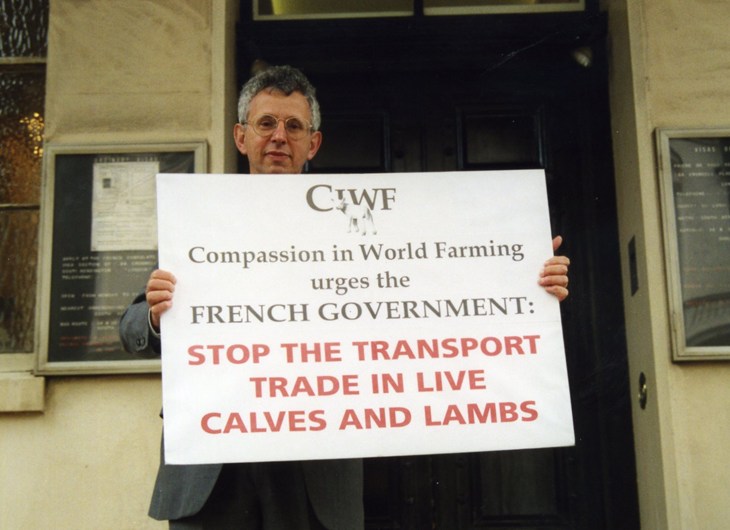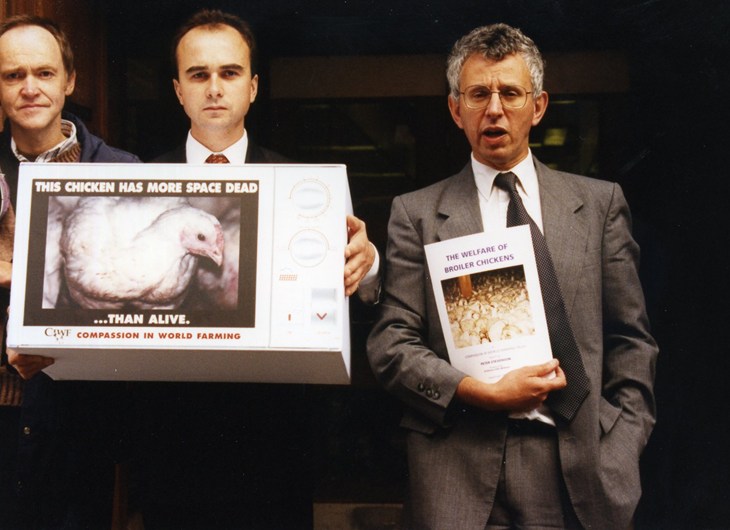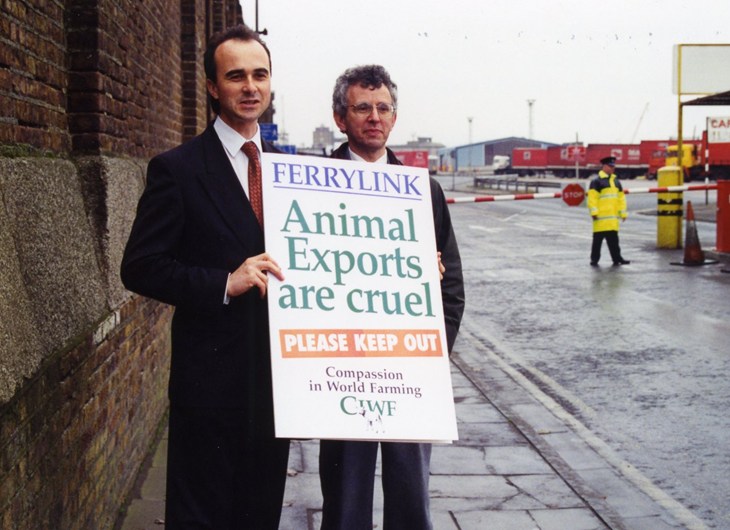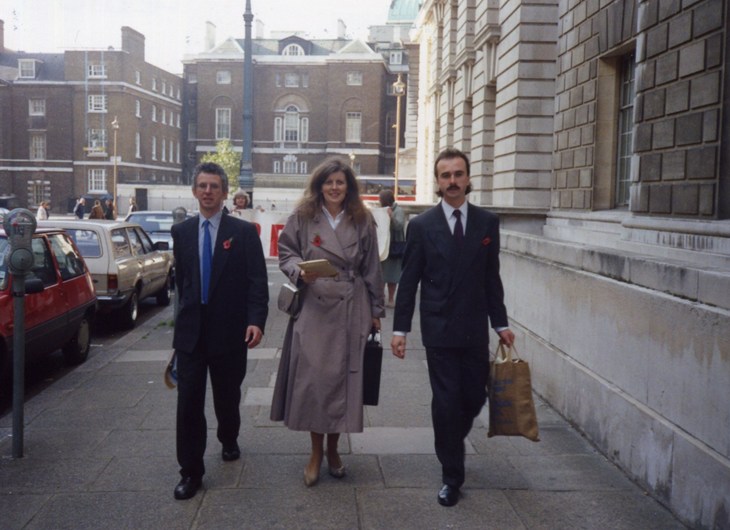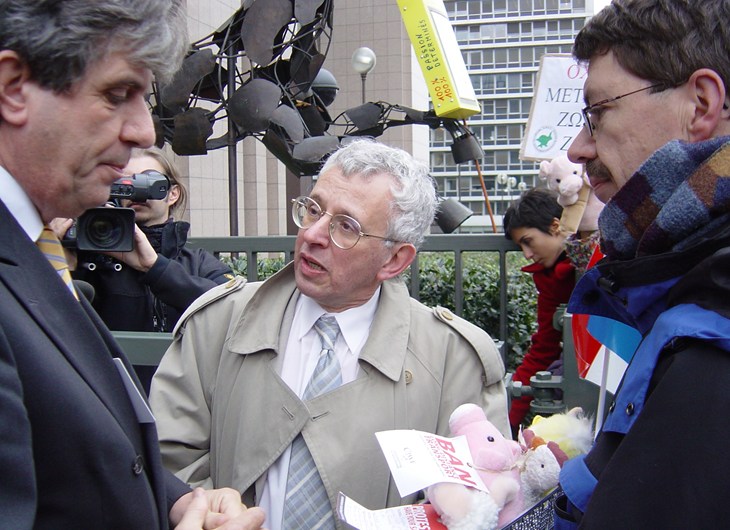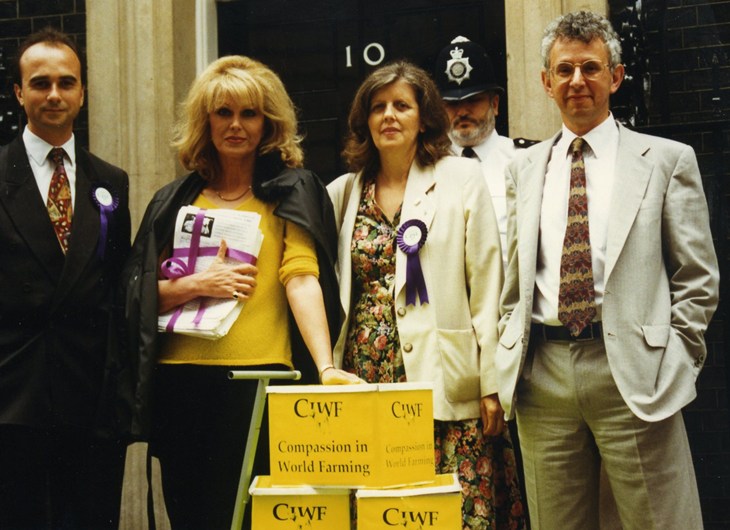 We are extremely proud to announce that Peter Stevenson, our Chief Policy Advisor, has been awarded an OBE in the 2020 Queen's Birthday Honours list, announced this weekend (10th October).
A huge impact in the field of farm animal welfare
"I'm delighted to have received this honour," says Peter. "It's been really special to have the opportunity to work to improve the lives of farm animals and to do so within Compassion in World Farming which has such clear values and a strong commitment to enhancing the well-being of animals."
Peter's parents were Czech refugees who arrived in Britain in 1939. He studied economics and law at Trinity College, University of Cambridge and has worked for Compassion for over three decades. During that time, he has made a huge impact in the field of farm animal welfare. He has played leading roles in achieving the UK ban on sow stalls and tethers, EU bans on the veal crate and barren battery cage, the EU partial ban on sow stalls and recognition in the Amsterdam and Lisbon Treaties of the sentience of animals and the requirement for all Member States of the EU to protect their welfare.
Shaping policy for the better
As both an economist and a lawyer, he has used these areas of expertise to draft Parliamentary Bills, Early Day Motions and Private Members' Bills. He has done similar work at EU level, drafting Parliamentary Questions, presenting to EP Intergroups of MEPs and in addition filing Complaints to the European Commission where certain Member States have failed to correctly implement EU Regulations and Directives on farm animal welfare.
Peter has also played a constructive role on committees such as Defra's working group on beak-trimming and the CORE Stakeholder group. This work has again been mirrored in roles he has played giving evidence or participating in European Commission committees.
In addition, Peter has written comprehensive legal analyses of EU legislation on farm animals and of the impact of the WTO rules on animal welfare. He has penned many well received literature reviews and reports on the welfare of chickens reared for meat, farmed fish, welfare at slaughter, welfare during transport and the economics of livestock production.
Peter continues: "Thanks to our magnificent supporters much has been achieved but much still remains to be done.
"We must farm animals in ways that enable them to have positive experiences and that recognise that each animal is an individual with their own distinct characteristics. Industrial production takes a mechanistic view, using animals as tools that can be made ever more efficient. This is unworthy of our finer, more generous instincts as humans. Let us recognise that animals are not pieces of machinery; they are our fellow creatures entitled, like us, to experience the joy of living."
Persistence, hard work and dedication
Peter has become one of the most respected names in farm animal welfare. His outstanding persistence, incredible hard work and remarkable dedication have enabled him to achieve huge respect not only from his colleagues, but from those in other NGOs and from officials whom he has lobbied.
Sean Gifford, our Director of Global Campaigns says: "None of us do this difficult and important work for award or accolade, but I can't imagine a more deserving person to receive this honour.
"Peter continues to contribute in his highly knowledgeable and committed way. Improving farm animal welfare is his life's mission and he has made an outstanding impact. Millions of farm animals have better lives because of his work."