Published 02/11/2020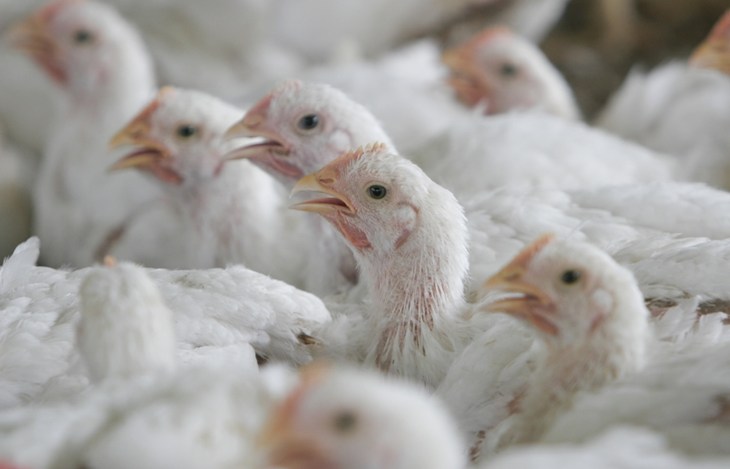 The recent amendment to the Agriculture Bill is a slight improvement in parliamentary scrutiny of trade agreements, however, we are still very concerned that the Government is refusing to commit in legislation to require imports of meat, eggs and dairy to meet British standards.
The Government's amendment to the Agriculture Bill will place a duty on them to report to Parliament on "whether, or to what extent", commitments in new Free Trade Agreements (FTAs) relating to agricultural goods are consistent with maintaining UK standards. That is not the same as prohibiting the import of those products.
Failure to prohibit low-welfare imports
"This amendment omits to address very valid concerns, raised by animal welfare organisations, farming bodies, and the British public, about protecting the UK's animal welfare standards in a post-Brexit landscape," says James West, our Senior Policy Manager.
"This modest increase in parliamentary scrutiny is welcome but, because it leaves open the door to imports of food products that are produced beneath British standards, it fails to sufficiently safeguard UK animal welfare."
Entirely insufficient
This is an issue which goes far beyond the well-known topic of hormone-treated beef and chlorinated chicken. And relates not only to the potential US deal, but also those the UK aims to secure with other countries, such as Australia.
"The regulations currently in place are entirely insufficient to protect UK animal welfare standards," James continues. "We will continue to encourage the Government and work with our dedicated supporters to urge Ministers and MPs to hold the line against low-quality, low-welfare imports flooding into British shops and supermarkets."
Hold the Government accountable
If you have not already signed our trade open letter, please do so here, and help us preserve British farming standards.