Food and Farming Reform Key to Tackling Climate Change
Published 26/11/2020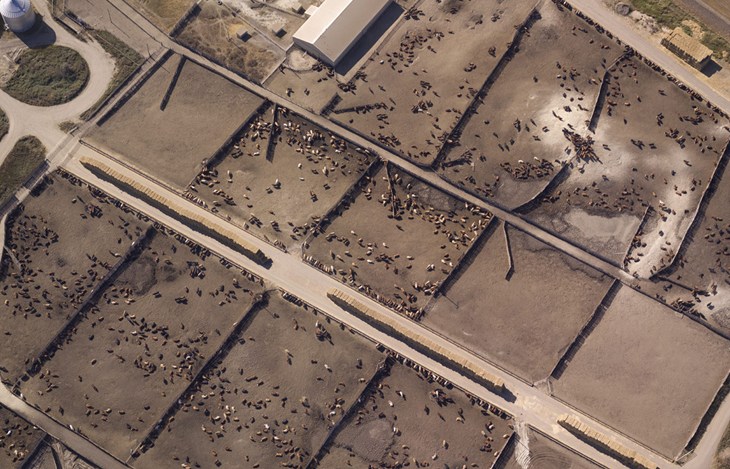 Last week, 25 NGOs signed a letter co-ordinated by Compassion, to the UN Secretary General, UNFCCC Executive Secretary, Prime Ministers of the UK and Italy (co-hosts of COP26), and President of the European Commission. It urges these world leaders to ensure that food and farming are given high priority in discussions at the upcoming December 2020 Climate Summit and the 26th UN Climate Change Conference of the Parties (COP26) in November 2021 in Glasgow.
The letter highlights the fact, that despite the food system generating around 26% of global greenhouse gas emissions, these events typically focus on energy, fossil fuels, transport and industry. Food and farming are substantial factors that go unnoticed, and their environmental impact must be acknowledged.
Immediate action needed
The letter explains that immediate action must be taken to control the emissions produced by the food and agriculture sectors in order to meet the targets in the Paris Agreement.
"To meet the Paris Agreement targets, all sectors must reduce their emissions. But on a business-as-usual basis, emissions from food and farming are set to dramatically rise," says Peter Stevenson, our Chief Policy Advisor. "Without a big decrease in meat and dairy consumption in all but the poorest countries, it will be almost impossible to avoid dangerous levels of climate change. Are we really willing to risk frying the planet to satisfy our appetite for chicken nuggets and pork chops?"
Promising proposals
Citing studies which prove the immense impact of the livestock sector on emissions, the letter presents several promising proposals, including decreasing global meat, fish and dairy consumption in the developed world and committing to regenerative agriculture with approaches like agroecology and organic farming would promote the store of carbon in soils and trees.
Peter continues: "It is entirely possible to adjust our course and meet the Paris Agreement targets if we shift towards plant-based diets and transition to regenerative agriculture. We call on world leaders to take decisive action now and to place food and farming high on the agenda at COP26 in Glasgow in November 2021."