Published 17/11/2020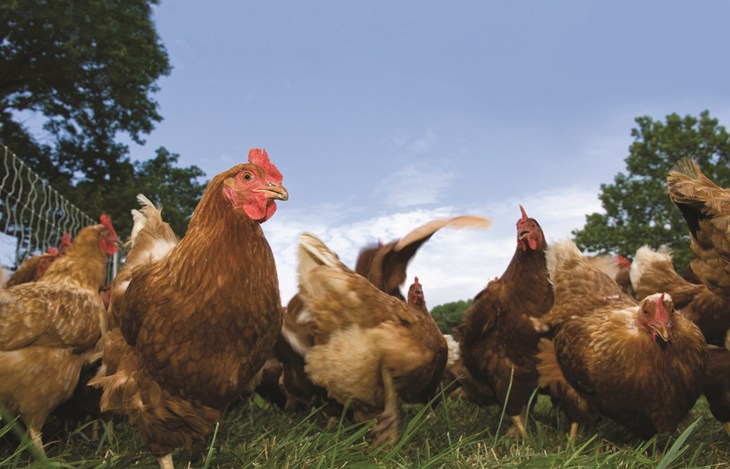 On Friday (13th November), the Czech Senate - the upper house of the Czech Parliament - voted to ban the use of cages for laying hens from 2027. The proposed law will now be sent to the President of the Czech Republic for final approval.
4.5 million hens will lead better lives
This historic vote is the result of our tireless campaigning and lobbying efforts and will improve the lives of more than 4.5 million hens in the Czech Republic.
"This vote is a victory for the millions of hens who will be freed from confinement and suffering in cramped cages. It also sends a clear message to egg producers in the Czech Republic to stop investing in enriched cages", said Romana Šonkova, our Representative in the Czech Republic.
"While 2027 seems a long wait for the ban, many big retailers have already committed to stop selling caged eggs from 2025, paving the way for a quicker transition from cages".
The ban on enriched cages in the Czech Republic positions the country alongside Luxembourg, Austria and Germany that have already imposed bans on cages. But also, importantly, it brings the European continent closer to ending the use of cages in animal farming.
All eyes on the EU Commission
Earlier this year, Slovakia agreed to phase out cages for laying hens and Germany decided to ban crates for pregnant sows, later this decade. In September 2020, the Czech Government issued a declaration calling for an EU-level ban on caging laying hens, followed by the support of the Greek and Cypriot Governments. Then in early October, the European Commission received the End the Cage Age European Citizens' Initiative (ECI), signed by 1.4 million EU citizens who have called for the end of all cages in animal farming across the EU.
We now look to the EU Commission with optimism and determination, expecting them to listen to the clear messages conveyed by Member States and 1.4 million EU Citizens.
Olga Kikou, our Head of EU, said: "This wonderful news from the Czech Republic takes Europe closer to ending the barbaric use of cages for farmed animals. With 1.4 million European citizens taking a stand and calling for the end of cages in animal farming and Member States taking action at a national level, the European Commission must listen and bring forward legislative proposals for a cage ban as soon as possible."