Published 09/12/2020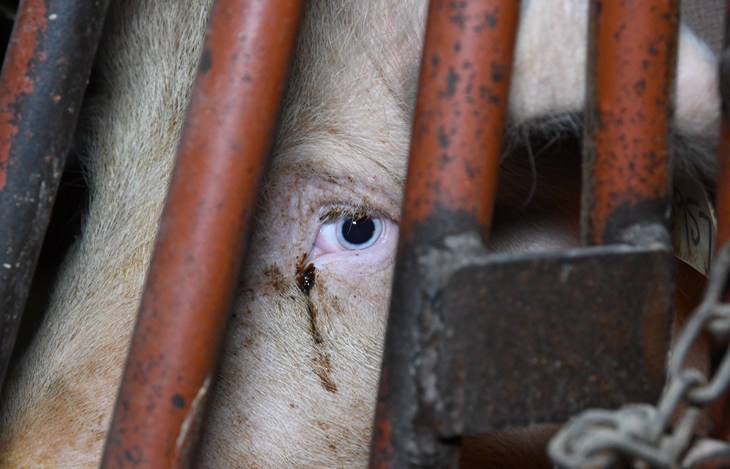 Our latest poll*, carried out by YouGov, has found that 88% of the British public believe using cages in farming is cruel to farm animals. The survey also found that 77% support a complete ban on the use of cages in farming.
These results show that people are aware of the fundamental cruelty of cages and support the phasing out of this outdated practice.
A life in a cage is no life at all
Cages confine and restrict animals' movements and prevent them from carrying out natural behaviours. They are cruel and completely unnecessary. Yet, our recent data analysis found that just 63% of UK laying hens, sows and quails are reared in cage-free conditions.
"Over 16 million hens are caged, while a quarter of a million UK mother pigs are forced to give birth in farrowing crates and raise their piglets through bars," says Natasha Smith, our Senior Campaigns Manager. "This poll makes it clear that UK citizens believe this is unacceptable. The support is there – now the Government must take action to take action to reflect public opinion and get farm animals out of cages."
Continent united against cages
Our ECI, which was launched in 2018 and closed last September, gained over 1.5 million signatures from individuals calling for an end to the use of cages for farm animals across the continent. This monumental achievement, which was the biggest political push for farmed animal welfare in European history, shows that the EU is in agreement with UK citizens that cages are cruel and unnecessary.
Take Action
Cages are cruel, outdated and just plain wrong. Please – sign the petition today to End the Cage Age for all British farm animals.
*All figures, unless otherwise stated, are from YouGov Plc. Total sample size was 2,083 adults. Fieldwork was undertaken between 7th - 8th October 2020. The survey was carried out online. The figures have been weighted and are representative of all GB adults (aged 18+).