Published 01/12/2020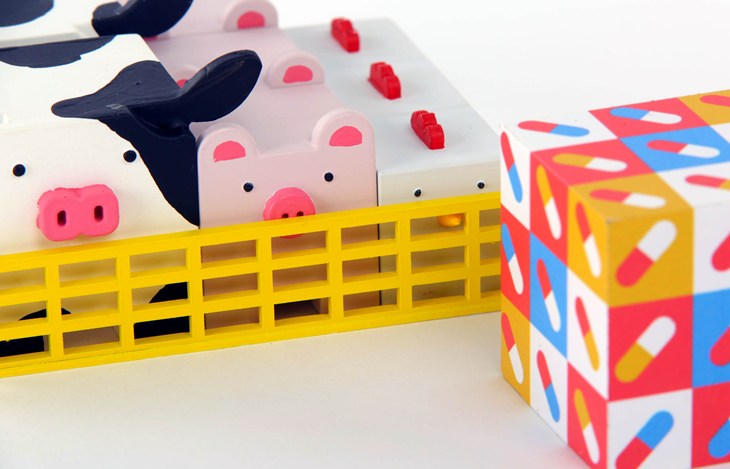 Today (1st December), the Alliance to Save Our Antibiotics has published a new report titled 'Farm antibiotics and trade deals – could UK standards be undermined?' which has been covered by The Guardian. The report calls for the government to take a strong stance against the overuse of farm antibiotics to protect public health and fight the global rise of antibiotic resistance.
The report compares farm antibiotic use in the USA, Australia, New Zealand and Canada, all of which are in trade negotiations with the UK.
A troubling precedent
At present, most of the UK's imports of meat and dairy come from the EU, where average antibiotic use is higher than in the UK, but lower than in the countries listed above. As the report reveals, they do not meet the antibiotic standards currently required in UK or EU production – setting a troubling precedent for trade deals.
The report shows that:
The US, Australia, New Zealand and Canada, which are all in trade negotiations with the UK, give antibiotics to livestock to make them grow faster, a practice which has been illegal across the EU since 2006.
Antibiotic use per animal is about five times higher in the US and Canada compared with the UK, with use in US cattle being about seven times higher.
Antibiotic use per animal in Australian poultry is over 16 times higher than in the UK while in Australian pigs it is nearly three times higher.
There is evidence that the use of bacitracin, a growth promoter used in the US, may increase levels of resistance to an antibiotic of last resort, called colistin, which is used to treat life-threatening infections in humans which do not respond other drugs.
Several antibiotics used as growth promoters in the US, Australia and New Zealand are no longer permitted to be used in British or European livestock in any form.
Dire consequences
Importing cheap meat from countries outside the EU, without instating regulations to maintain current health, safety and animal welfare standards, could have dire consequences.
"Any new trade deals must not undermine British standards and threaten public health by allowing cheap meat and dairy produced with antibiotic growth promoters into the UK," says Cóilín Nunan, Scientific Advisor to the Alliance. "Farm antibiotic use is falling in Europe and in 2022 the EU will ban all preventative antibiotic mass medication in its livestock, which is a huge step forward. The UK government should commit to implementing the same ban."
You can read the full report by the Alliance to Save Our Antibiotics here.