Published 27/01/2021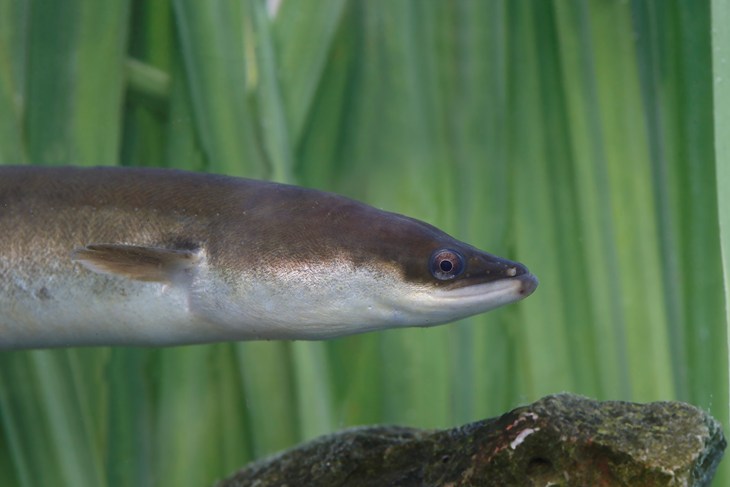 CIWF Netherlands has released a report that delves into the welfare conditions of farmed fish in the country. This alarming new research shows that the welfare of almost 15 million fish is unacceptably low with high stress levels for the animals and high levels of disease and mortality.
No legislation for fish
Despite the fact that the number of fish farmed is five times the number farmed cattle, goats and sheep combined in the Netherlands, there is no species-specific legislation in place for fish.
Geert Laugs, our Director of CIWF Netherlands says:  "Millions of farmed fish are kept in the Netherlands every year, yet the government isn't interested in their well-being.
 "We know that there are serious welfare problems, but lack of legislation, controls and transparency do not address them. Farmed fish deserve much better protection."
We are now sounding the alarm and are sending a letter calling for urgent action to the political parties in the House of Representatives. We must ensure that inspections for farmed fish are mandatory and that welfare legislation is put in place.
Stop eel extinction
In addition to the welfare problems for the millions of farmed fish in the Netherlands, the lack of protection of eels is also a problem. As the largest eel breeder in the world, the Netherlands is partly responsible for the possible extinction of the critically endangered European eel, due to the mass capture of glass eels. We want a stop on the capture and then killing of eels, at least as long as the animal is threatened with extinction.
Geert Laugs says: "Catching a critically endangered animal and then killing it later is simply absurd. We must do everything we can to save this beautiful species, not to help enable its extinction."
Our recommendations:
To introduce annual inspections in nurseries on the well-being and health of farmed fish.
To implement a ban on unstunned slaughter: thousands of farmed fish in the Netherlands are still slaughtered without being stunned, which is in breach of EU rules.
More research to be carried out into the well-being of the different breeding species and a plan by the government and the sector to improve well-being.
Welfare legislation for all farmed fish species.
Take action
To find out more, please read our report 'Farmed fish in the Netherlands: livestock industry underwater' here.