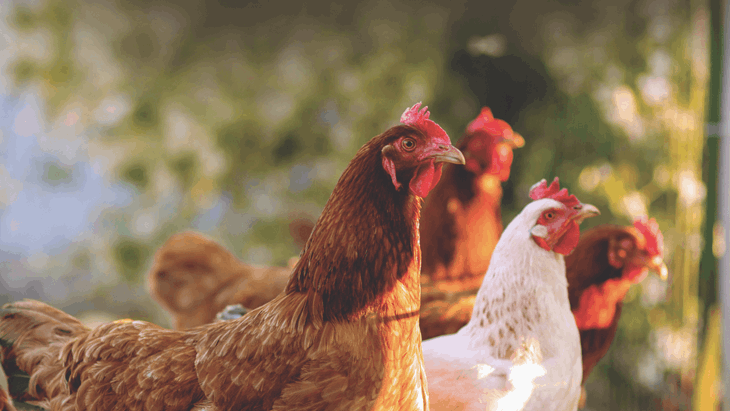 Today (17th March), major food companies across the EU sent a letter to the EU Commission calling for a phase out in the use of cages in animal farming, starting with caged laying hens. This is a vitally important first step toward improving the lives of the 300 million farmed animals that are confined to cages each year across the EU.
An ideal opportunity
The signatories, which included ALDI Nord (retailer), Barilla Group, Fattoria Roberti (egg producer), Ferrero, Inter IKEA Group (retailer), Jamie Oliver Group, Le Groupement Les Mousquetaires (retailer), Mondelēz International, Nestlé, and Unilever, stressed that the revision of the animal welfare legislation, currently in progress, is the ideal opportunity to end the use of cages in animal farming across the EU.
Several companies detailed their own plans to move towards a non-cage system.
Leading by example, Owen Bethell, Senior Manager Environmental Impact, Global Public Affairs at Nestlé, said: "As a company that already uses 100% cage free eggs for our food products, we know it's possible to phase out cages in a business-friendly way. We hope the End the Cage Age Initiative will help improve welfare for all laying hens in the EU."
Support for the End the Cage Age ECI
The letter explains the viability and benefits of non-cage systems, while expressing support for the End the Cage Age European Citizens' Initiative (ECI). Launched in collaboration with 170 environmental, consumer rights and animal protection NGOs from across Europe, the ECI urges the EU to phase out the use of all cages in farming.
Sharla Halvorson, Sustainability and Health Manager, Food at Inter IKEA Group, said: "At IKEA, we are happy to join other leading food businesses and 1.4 million people in supporting the development of EU legislation to drive forward this sector-wide improvement - when we come together, large scale change is possible! We are committed to moving away from caged egg production by the end of 2025, and work continuously to improve animal agriculture and animal welfare through our Better Programmes."
Take a stand
"Many businesses are already ahead of the game, having phased out cages in their supply chains," said Olga Kikou, our Head of EU and Substitute Representative of the End the Cage Age European Citizens' Initiative (ECI).
"A cage-free future is possible and is already being enabled by some progressive companies. The EU now needs to catch up and revise the rules for farmed animals, Directive 98/58/EC, so that the cruel use of cages is brought to an end, for all farmed species."
We are proud to join these prominent food companies in calling on the EU to take a stand and enact legislation that will improve the lives of over 300 million of farm animals in Europe, each year.
Read the letter here.