Published 08/06/2021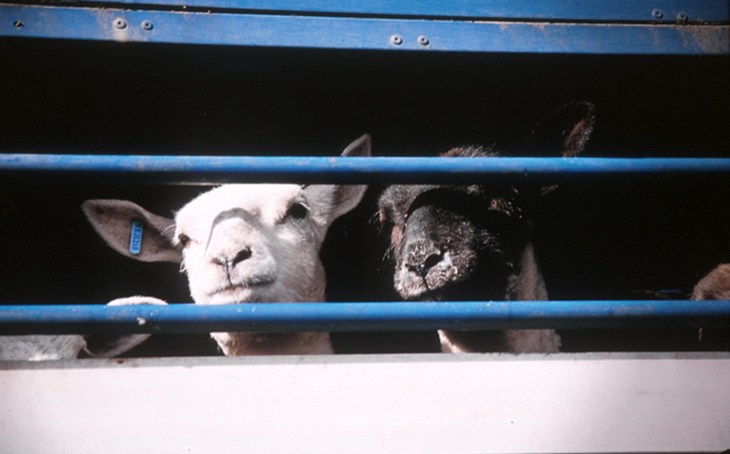 Today (8th June), we are 'hosting' the latest episode of 'Humane', an exciting new six-part audio drama, based on the 1995 Brightlingsea live export protests, written by Polly Creed, directed by Imy Wyatt Corner and produced by John Ainsworth.
Starring Marcia Lecky, Francesca Isherwood, and Doctor Who star, Louise Jameson, this is a timely and urgent story about animal rights, community and the issues that divide and connect us. 
An engaging and inspiring story
In 1995, the small Essex town of Brightlingsea blockaded itself for 10 months in protest against live animal exports.
Through new episodes released weekly, Humane tells the engaging and inspiring story of how a diverse group of protestors, including mums, elderly women, and school children, united and eventually succeeded in banning live exports from the port.
Unlikely friends
Humane begins with two women, Alice and Linda, who wake up to find lorries thundering through their town, carrying live animals in horrendous conditions for export. Although from very different worlds, the pair unite to try to stop the lorries. They become unlikely friends, facing arrest and police brutality amidst the protests, while also dealing with the realistic pressures of motherhood. When one of their group dies, things start to unravel, as they face the differences between them.
Alice and Linda themselves are fictional, but their stories are based on true accounts from Polly's research, including an interview with a cockle-fisherman who accidentally got caught up in the protests when activists mistook his van for the live exporters! The stories are also situated among mentions of real people, like Maria Wilby and Sue Wheeler, who led the protests in 1995.
More urgent now than ever
"It struck me as the most incredible story, particularly as a lot of the people behind the protests were older women. I feel we don't have enough stories being told about the inspiring, brilliant activism of older women," says Polly Creed, writer of Humane. "Issues such as intensive, cruel farming practices, violent policing, racism, social inequity, isolation, and the crisis of where our food comes from, feel more urgent now than ever."
Although the Brightlingsea protests were almost 30 years ago, Polly's podcast highlights memories which reflect contemporary issues of social justice and the ageless strength of community spirit.
The first five episodes of Humane are all available to listen to here and keep an eye out for the stage version of the play, which is expected to be shown at The Pleasance Theatre in London in August 2021.
International Awareness Day
Our episode of the audio drama comes just ahead of Ban Live Exports: International Awareness Day on 14th June.
"Due to COVID-19 restrictions, we can't take to the streets this year, like the Brightlingsea protestors, but that won't stop us from providing a voice for the millions of animals forced to endure long journeys for slaughter and fattening every year," says Lucianna Cole, our Social Media Specialist.
"Instead, we are holding a digital rally and encouraging as many people as possible to take part in a brand-new action which will go live on Monday. Please do make sure you are following us on social media and join us on the day to get #BanLiveExports trending on Twitter!"
Take action
Thanks to campaigners across the country and beyond, we are at a pivotal moment in our campaign to Ban Live Exports. The governments at Westminster and Holyrood have both committed to end the cruel export of animals for fattening and slaughter. Now, they must work together to deliver a ban.
Please call on the UK and Scottish Governments to unite against live exports.