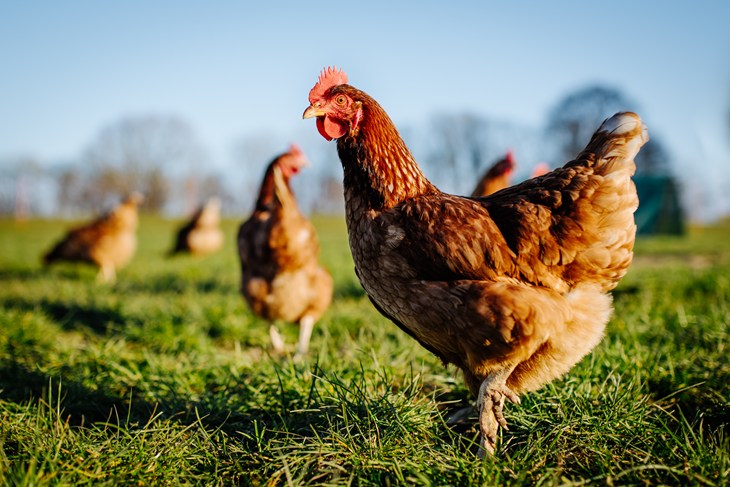 Leading European egg producer, Eurovo Group, has today announced that it will phase out cages for laying hens on its Italian-owned farms by 2022.
The company has also pledged to phase out the use of 'combi' systems by 2025, and improve the conditions for hens in its aviary barn systems by adding ramps between tiers and removing partitions and doors to improve their freedom of movement.
Less talk, more action
Silvia Lionello, Head of Organisational and General Services Department at Eurovo Group, says: "At Eurovo we prefer to implement welfare rather than to talk about it, therefore we plan and make the changes necessary to continuously increase the freedom and the welfare of our farms, in respect of our hens, clients and consumers."
True to their word, Eurovo demonstrated further support for a progressive phase out in the use of cages in a letter to Copa Cogeca, its representation body at a European level. The letter asks Copa Cogeca to support the 'End the Cage Age' European Citizens Initiative (ECI), which calls on the EU to end the use of all cages in animal farming.
Roadmap for change
Elisa Bianco, our Senior Food Business Manager in Italy, says, "Eurovo's commitment to move away from cages and combination systems represents a milestone in improving the welfare of hens in Italy. We would like to congratulate them for making this important decision and are extremely encouraged by their roadmap for change and their willingness to collaborate on such an important issue.
"Their commitment provides an excellent example for others to follow and one which we hope will drive further change across the egg industry in Italy and the rest of Europe too."
A cage-free future
The cage-free wave has continued to spread across Italy with an ever-increasing number of companies making cage free commitments. In the past four years, the ratio between caged and cage-free hens in Italy has reversed: four years ago, 60% of hens were kept in cages and 40% were cage free, but now, 60% of hens are cage free and 40% are kept in cages.
As the European Commission considers the 'End the Cage Age' ECI following the European Parliament's overwhelming show of support, it is increasingly clear that the future of farming in Europe is cage-free.
Find out what other companies are supporting the End the Cage Age ECI here.